If you're a freelancer seeking transcription work or a curious individual exploring new earning avenues, then welcome in this article.
In this rev.com review, I'll dive into the depths of Rev.com and examine its legitimacy, payment rates, job availability, and much more.
Join me to know the truth about this transcription platform and decide if it's the right fit for you.
Rev Summary
• Pay Rate: $0.30-$1.10 per audio minute (for transcription), $0.54 – $1.10 per minute (for caption).
• Payment Method: PayPal (Weekly)
• Job Availability: High
• Countries Accepted: Worldwide
• Requirements: Basic skills and equipment
• Is Rev.com Legit?: Yes, Rev.com is a legitimate platform. It has a 4.3-star rating on TrustPilot out of 6,246 reviews.
Now, Let's dive into an in-depth review of Rev.com.
What is Rev?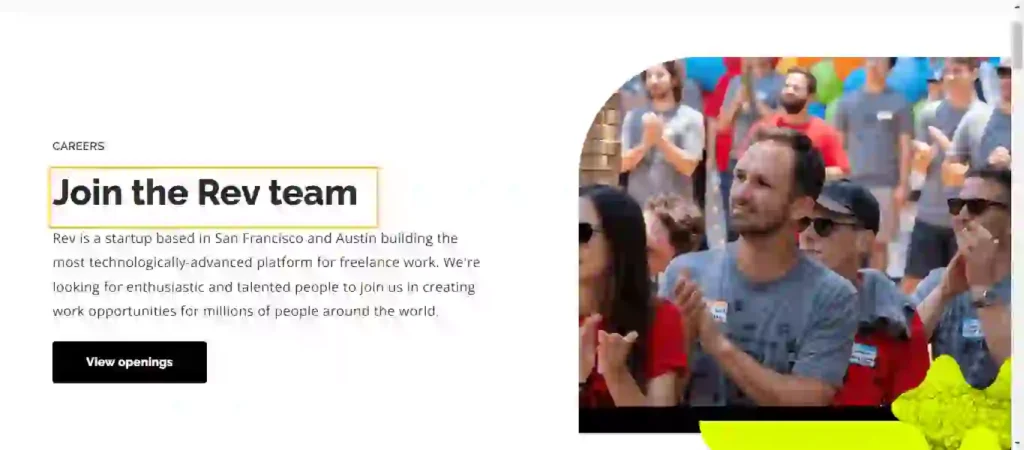 Rev is an online platform offering transcription, captioning, subtitling, and translation services.
It connects between freelancers and clients seeking accurate transcriptions of audio and video content.
Rev delivers high-quality transcriptions across diverse media, academia, and business industries. The platform heavily relies on a large pool of freelancers who have varying levels of proficiency in transcribing different languages.
How much does Rev.com pay?
Rev.com pays transcriptionists based on the duration of the audio or video files they transcribe. The payment is calculated per audio minute, with rates ranging between $0.30 and $1.10 per audio minute.
According to Rev, transcriptionists earn an average of $245 per month by completing 5 jobs. However, top earners make about $1,495 per month.
Captioners receive payment per minute of video captioning, typically ranging from $0.54 to $1.10 per minute, depending on various factors such as content complexity and language. Glassdoor claims that the average captioner on Rev makes $22 per hour.
Rev pays weekly through PayPal. This ensures convenient and timely remuneration for freelancers.
It's important to note that while Rev.com offers flexible working hours and remote opportunities, the payment rates may be relatively moderate compared to other freelance platforms. However, actual earnings can vary based on individual speed, accuracy, and workload.
Related: Read the best online transcription jobs for beginners.
Is Rev.com a Scam?
No, Rev.com is not a scam. Rev has operated since 2010 and has established itself as a reputable player in the transcription, translation, and captioning industry.
Rev.com has a significant user base of clients and freelancers. Rev.com has garnered positive reviews and testimonials that solidifies its legitimacy.
Rev has an overall 4.3-star rating on TrustPilot based on 6,246 reviews.
Rev.com operates an open and transparent payment system that ensures freelancers receive fair compensation for their work.
Overall, Rev.com is a legitimate online platform offering remote transcription, translation, and captioning work opportunities. While it may not be exempt from occasional negative experiences, Rev.com maintains a reputable standing and is not considered a scam overall.
Rev.com Review: Jobs
Rev.com provides a range of job opportunities in the fields of transcription, captioning, and translation.
Let's delve into the details regarding Rev.com job opportunities:
a. Transcription Jobs:
Rev.com is widely recognized for its transcription services, wherein you can convert audio and video recordings into written text.
Transcriptionists handle various content types, such as interviews, podcasts, webinars, and academic lectures.
b. Captioning Jobs:
Another job option at Rev.com involves creating captions for videos. Captioners accurately transcribe spoken dialogue and synchronize it with the video content.
c. Translation Jobs:
Rev.com also offers job opportunities for proficient translators with expertise in multiple languages. Translators are responsible for converting written content from one language to another, ensuring accurate and culturally appropriate translations.
How Does Rev.com Work?
Rev.com operates as an online platform that connects clients seeking transcription and translation services with a network of freelancers. Here's a breakdown of how Rev.com works:
a. File Upload: Clients upload their audio or video files to the Rev.com platform, specifying their requirements and instructions.
b. Task Assignment: Rev assigns transcription or translation tasks to suitable freelancers based on expertise, availability, and language proficiency.
c. Transcription/Translation: Freelancers access the uploaded files and accurately transcribe or translate the content using specialized tools and software provided by Rev.com.
d. Quality Assurance: Rev employs a team of quality assurance specialists to review the completed work, ensuring accuracy and adherence to Rev's standards.
e. Delivery to Clients: The final transcriptions or translations are delivered to clients through the Rev.com platform for easy access and download.
f. Payment and Feedback: Rev handles the payment process for both clients and freelancers, while clients can provide feedback and rate freelancers based on their satisfaction.
How to Apply for Rev Transcription Jobs?
To join the transcription team at Rev.com, follow these steps to complete the application process:
a. Visit Rev.com: Start by accessing the official Rev.com website, where you can find comprehensive information about the company and the transcription job opportunities they offer.
b. Navigate to Freelancer Section: Navigate to the "Freelancer" section or a similar page on the website to apply. Rev.com provides a range of transcription work options, including general transcription, captioning, and foreign subtitles.
c. Create an Account: Click on learn more option on the desired job and sign up to create an account.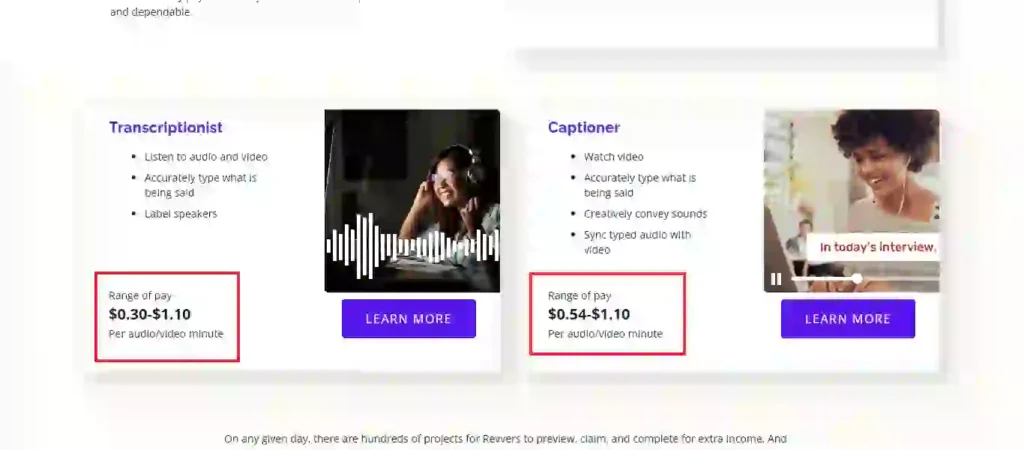 d. Take the Grammar Test: Now, you need to complete a grammar test. This test evaluates your understanding of grammar rules and language skills.
e. Submit a Sample of Your Work: Depending on your job, you need to send a transcription or caption sample which will be reviewed.
f. Await Approval: Rev.com will review your application to assess if you meet their requirements and if there are available job openings. The review process may take some time, so be patient and wait for a response.
g. Commence Work: If your application is approved, you will receive an email notification from Rev.com. The email will provide instructions on how to begin working as a transcriptionist for the company. It may include additional training materials or guidelines to help you get started.
How to Pass the Rev.com Exam and Get a Job?
To increase your chances of passing the Rev.com exam and securing a transcription job, it is important to consider the following strategies:
a. Familiarize yourself with Rev's guidelines: Firstly, you should understand the guidelines and formatting requirements provided by Rev.com before attempting the exam. You must pay attention to details such as punctuation, speaker identification, timestamps, and formatting conventions.
b. Practice transcription skills: You have to practice regularly to enhance your transcription abilities. You can utilize online resources, sample transcriptions, or create your own practice material.
c. Polish grammar, spelling, and punctuation: Rev.com emphasizes proper grammar, spelling, and punctuation. You need to refresh your language skills and ensure your transcriptions are error-free.
d. Manage time effectively: Time management is crucial during the Rev.com exam, as there is typically a strict time limit. You should prioritize accuracy and speed while transcribing to ensure completion within the given time frame.
e. Utilize appropriate tools: You should familiarize yourself with Rev's online transcription editor and its features, shortcuts, and functionality—practice using the editor to become comfortable with its interface and tools.
f. Pay attention to audio quality: During the exam, you will encounter audio files with varying quality, clarity, and background noise. You have to sharpen your listening skills and practice transcribing from different audio sources to adapt to diverse conditions and enhance accuracy.
g. Seek feedback and learn from mistakes: If you do not pass the exam initially, use it as a learning opportunity. Request feedback from Rev.com or experienced transcribers, analyze your mistakes, and identify areas for improvement.
Read also on how to become a transcriptionist and make money.
Rev.com Reviews: Requirements
a. Job Requirements:
Proficiency in English: Given that Rev.com primarily deals with English transcription and captioning, you need a strong command of the English language. Failure to meet these language requirements could severely impact your ability to effectively transcribe the audio files.
Typing speed and accuracy: Transcription and captioning roles require fast and accurate typing abilities. I advise you to maintain a minimum speed of 40-60 words per minute, which may pose difficulties for some individuals.
Listening and comprehension skills: Transcriptionists must possess exceptional listening and comprehension abilities in order to avoid inaccuracies while transcribing audio files. They should be capable of understanding diverse accents, speech patterns, and variations in audio quality.
b. Equipment Requirements:
Computer: A reliable computer with a stable internet connection is crucial for accessing Rev's online platform and completing transcription or captioning tasks.
Transcription software: Rev.com provides its transcriptionists with a proprietary software tool called "Rev Caption." It is recommended to have a compatible operating system (Windows or Mac) to ensure seamless usage.
Headphones: High-quality headphones are necessary for accurate transcription, as they facilitate clear audio comprehension.
c. Other Requirements:
In addition to the skills and equipment mentioned above, Rev.com expects its transcriptionists and captioners to meet several other requirements:
Attention to detail: Transcription and captioning tasks require an exhausting level of attention to detail to avoid inaccurate transcriptions and captions.
Time management: Rev.com operates on a deadline-oriented model, making effective time management essential for meeting the required turnaround times for each task.
Does Rev.com Hire Worldwide?
Yes. Rev hires worldwide. Rev.com takes pride in its global outreach and provides employment opportunities to individuals around the world.
They have a vast network of remote transcriptionists and translators from various countries.
Rev.com Employees Reviews and Complaints
In order to make an informed decision about Rev.com or any online platform, it is important to gather feedback from individuals who have direct experience with the company.
Reviews and customer experiences can provide valuable insights into the strengths, weaknesses, and overall reputation of Rev.com.
Rev has an overall 3.7-star rating on Glassdoor out of 2,148 reviews. Similarly, it has a 4.3-star rating on TrustPilot based on over 6,246 reviews.
Let's delve deeper into the feedback received by Rev.com:
a. Positive Feedback:
Several reviewers value the flexibility of working with Rev.com. They mention the freedom to choose when and how much work to undertake, allowing them to tailor their schedule accordingly.
Reviewers appreciate the variety of topics and industries they get to work on, which keeps the work engaging and interesting.
Some reviewers mention receiving timely and helpful support from the Rev.com team.
b. Negative Feedback and Concerns:
Many reviewers express disappointment with the initial pay rates for beginners.
Several reviewers express dissatisfaction with the guidelines and scoring criteria.
Fluctuating job availability with periods of low job volume.
What I Like/Dislike About Rev
Like
a. Flexible Working Hours: Freelancers can work on their own schedule, choosing projects that suit them.
b. Diverse Job Opportunities: Rev.com provides various job opportunities beyond transcription, such as translation, captioning, and subtitling.
c. User-Friendly Platform: Rev.com has an intuitive interface with clear instructions and tools to streamline work.
d. Prompt Payment: Rev.com offers timely payments that ensures trust and reliability.
Dislike
a. Low Pay Rates: Some users feel that the compensation provided by Rev.com is insufficient given the time and effort required for transcription work.
b. Variable Work Availability: The availability of tasks on Rev.com can be unpredictable that can result in potential income instability.
c. Stringent Quality Control and Feedback: Some freelancers have expressed dissatisfaction with Rev's rigorous quality control system and feedback process that make them to be overwhelming or discouraging.
d. Customer Support and Communication: Certain users have reported issues with Rev's customer support, including delayed responses and difficulties in resolving concerns.
Rev.com Alternatives
When considering alternatives to Rev.com for transcription and captioning services, there are several reputable platforms worth exploring. Here are five popular options:
GMR Transcription:
• Pay Rate: $0.7-$1.25 Per Audio Minute
• Payment Method: Paypal (Monthly) Or Bank Transfer
• Job Availability: High
• Countries Accepted: USA and Canada Only
• Requirements: Foot Pedal
GMR Transcription is a reputable transcription service provider known for delivering accurate and efficient transcription solutions. GMR transcription was founded in 2004 by Ajay Prasad.
Read our full GMR transcription review.
TranscribeMe:
• Pay Rate: $15-$22 Per Audio Hour
• Payment Method: PayPal (Anytime)
• Job Availability: Medium
• Countries Accepted: Worldwide
• Requirements: No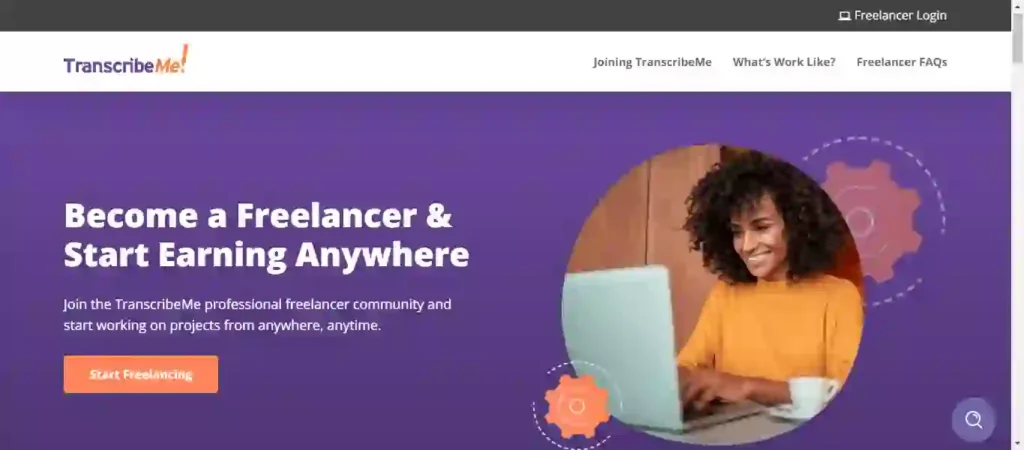 TranscribeMe is a legitimate transcription service that has been operating since 2011.
It offers reliable transcription solutions to individuals and businesses, using a combination of human expertise and advanced technology.
Read our full TranscribeMe Review.
CrowdSurf:
• Pay Rate: $0.03-$0.20 per audio minute with daily bonuses
• Payment Method: Paypal, WM Visa card, Bank Transfer
• Job Availability: Medium
• Countries Accepted: Worldwide
• Requirements: No
CrowdSurf is a crowd-based transcription and captioning platform that delivers accurate and timely transcriptions.
Gotranscript:
• Pay Rate: $0.6 per audio minute
• Payment Method: Paypal Or Payoneer (Weekly)
• Job Availability: Medium
• Countries Accepted: Worldwide
• Requirements: No
GoTranscript is an online transcription service that provides accurate and reliable transcription solutions to individuals and businesses.
It was founded in 2005 by Peter Trebekov, a visionary entrepreneur with a passion for language services. GoTranscript offers a wide range of transcription services, including audio and video transcription, translation, and subtitling.
Read our full GoTranscript Review.
Scribie:
• Pay Rate: $10 per audio hour
• Payment Method: Paypal
• Job Availability: Medium
• Countries Accepted: Worldwide
• Requirements: No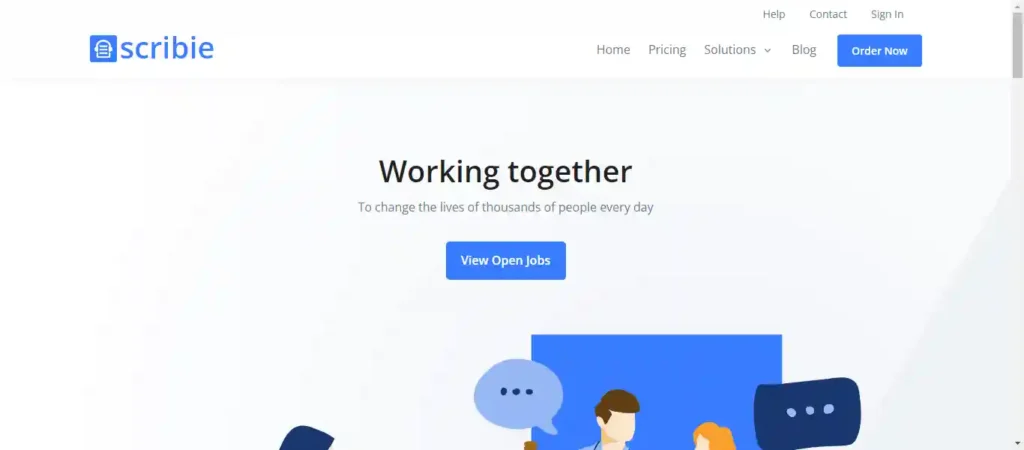 Scribie is a transcription service that was founded in 2008 by Rajiv Poddar.
Read our full Scribie review.
Read in-depth about the 25 best transcription jobs for beginners.
Rev.com Review: Final Thoughts
In conclusion, after thoroughly examining Rev.com in my review, it is safe to say that it is a legitimate and trustworthy platform.
With its exceptional services, user-friendly interface, and commitment to quality, Rev.com has established itself as a reliable solution for transcription and translation needs.
The platform's dedication to customer satisfaction, prompt delivery, and competitive pricing further solidifies its credibility.
Whether you're an individual or a business, Rev.com proves to be a valuable resource, making it a top choice for all your transcription and translation requirements.
Don't miss out on the opportunity to experience the efficiency and professionalism of Rev.com – it's undoubtedly the real deal in 2023.
I hope this review was helpful for you to apply job on Rev.com.