Selling feet pictures online has become a lucrative side hustle for many people looking to earn extra cash. While it may seem unconventional, the demand for feet pics is high and the barriers to entry are low.
In this comprehensive guide, I'll walk you through everything you need to know to sell feet pics and making money online.
With the right strategies, selling feet pics can be an easy, flexible way to monetize your time and make hundreds or even thousands of dollars per month.
By the end of the post, you'll be enlightened on;
Tips for selling feet pics online without getting scammed
Best places to sell feet pics
Tips to successfully sell feet pics and make money
FAQS and many more regarding selling feet pictures
How To Sell Feet Pics?
1. Research the Market: Understand the demand for feet pics. Research online platforms where you can sell them and determine the type of content that sells well.
2. Create High-Quality Content: Invest in a decent camera or smartphone with good camera quality. Make sure your feet are clean and well-groomed. Experiment with different angles and lighting to capture appealing shots.
3. Respect Your Boundaries: Decide what types of pictures you're comfortable taking and sharing. You don't have to show your face or reveal personal information if you don't want to.
4. Choose the Right Platform: Select a reputable online platform that caters to this niche. Websites like OnlyFans, Patreon, FeetFinder, and Instafeet are popular options.
5. Set a Reasonable Price: Price your pictures competitively. Research what others are charging for similar content. Don't undersell yourself, but keep your prices reasonable for the market.
6. Protect Your Content: Consider watermarking your pictures before sharing them online. This can help prevent unauthorized use or distribution.
7. Engage with Customers: Interact with your customers respectfully. Provide a professional and friendly customer experience to build a loyal clientele.
8. Promote Your Profile: Use social media platforms to promote your feet picture business. Engage with potential customers, share samples of your work, and attract interested buyers.
Is Selling Feet Pics Legal?
Yes, selling feet pictures online is totally legal. However, there are certain factors to consider to ensure you are staying within the bounds of the law:
Consent: Always make sure you have explicit consent from the individuals whose feet are pictured. Using someone's images without their consent can lead to legal issues.
Age: If you are selling pictures of feet, ensure that the individuals in the images are of legal age (18 or older). Selling pictures of minors' feet can lead to serious legal consequences.
Platform Policies: Different online platforms have varying policies on the sale of explicit content, including foot pictures. Make sure to review the terms and conditions of the platform you choose to avoid violating their guidelines.
Copyright and Ownership: If you are using professional photographers or models, respect their copyright and ownership rights. Selling images without the proper rights can result in legal action.
Obscenity Laws: Avoid producing or selling feet pictures that could be considered obscene or sexually explicit in nature, as this may lead to legal trouble.
How much money can you make selling pictures of your feet online?
Selling feet pictures online can earn you varying amounts. On average, you can make $5 to $100 per photo or even more.
It all depends on picture quality, the person buying feet pictures, demand, and marketing skills. It's essential to set reasonable expectations and research platforms to maximize your income.
How To Sell Feet Pics Online & Make Extra Money
Feet Finder: How to Sell Feet Pics on Feet Finder?
Feet Finder is an online platform where people can sell pictures and videos of their feet to buyers. It connects sellers with interested buyers in a safe and secure way.
Sellers can set their own prices and retain 80% of earnings, with Feet Finder taking a 20% commission. This commission rate is quite standard for similar sites.
Feet Finder handles promotion, customer service, and payment processing, making it easy for sellers to get started.
There is a high demand on Feet Finder for content, so it can be quite lucrative for those willing to sell images and videos of their feet.
Feet Finder has a rating of 4.9/5 based on 5957 reviews on Trustpilot.
With a simple signup process, it is easy for anyone over 18 to start selling their foot content.
What I Like
The large existing user base of buyers.
Easy to set up a profile and start selling quickly.
Handled promotion and customer service.
What I Dislike
The 20% commission fee is quite high.
Need high-quality photos/videos to compete.
Limited ways to attract new buyers to your profile.
Instagram: How to Sell Feet Pics on Instagram?
Instagram is a popular social media platform where users share photos and short videos. With over 1 billion monthly active users, it provides a huge potential audience.
Sellers can create an Instagram account and build a following by regularly posting foot content. Subtle and suggestive foot photos that follow policies are permitted.
Instagram has no direct monetization or sales capabilities, but creators can drive traffic to other sites. Building an engaged audience and brand on Instagram takes consistency and engagement over time.
What I Like:
Huge audience reaches with over 1 billion users.
Can build niche personal brand and following;
Allows subtle and suggestive foot photos.
What I Dislike:
No direct monetization or sales on Instagram.
Challenging to build and maintain an audience.
Need to funnel users elsewhere to sell.
Onlyfans: How to Sell Feet Pics on OnlyFans?
OnlyFans is a subscription-based social media platform where creators can monetize exclusive content for their fans.
Although popular for adult content, it also hosts creators posting fitness, music, and more.
Sellers set their own price and earn 80% commission on it and paid posts, with OnlyFans taking a 20% cut. For foot picture sellers, it provides a built-in audience and secure payment processing.
OnlyFans handles promotion, customer service, and payments, making it easy to get started. With over 150 million registered users, there is a large market for niche content like foot photos.
What I Like:
The large existing user base of paying subscribers.
Can build an engaged community of fans.
Easy to set up an account and get started.
What I Dislike:
Site reputation for adult content.
Subscribers may expect more than just feet.
A 20% commission fee seems high.
Need to promote yourself to stand out.
Dollar Feet: How to Sell Feet Pics On Dollar Feet
Dollar Feet is an online platform specifically for buying and selling foot fetish content. You sell feet pics and feet videos to Dollar Feet not directly to buyers.
So, you need to complete a model application and get approved to sell feet pics and feet videos.
You can get paid ranging from $5 for a photo set to $20+ for customized videos.
What I Like:
The tailored platform is just for foot content.
No need to search for buyers.
What I Dislike:
Might need to show more than just feet.
It requires membership costs.
Need to get approved from Platform.
No flexibility in pricing.
Etsy: How to Sell Feet Pics on Etsy?
Etsy is an online marketplace where independent artists, crafters, and collectors can buy and sell unique goods.
On Etsy, sellers can create listings for handmade items, vintage goods, and craft supplies. Etsy charges a 6.5% transaction fee when an item sells.
Sellers manage all aspects of their shop including product listings, shipping, and customer service. Etsy has a large base of buyers looking for special, one-of-a-kind items.
This makes it a potential venue for selling niche fetish content such as foot photos and videos. With the right keywords and promotion, foot fetish content could attract buyers on Etsy.
What I Like:
The existing audience of shoppers looking for unique items.
Low listing fees and only a 6.5% transaction fee.
The seller has full control over the shop and listings.
What I Dislike:
Policies prohibit sexually explicit content.
Most shoppers not seeking adult materials.
Listing on Etsy is not free.
FeetPics: How to Sell Feet Pics on Feetpics
FeetPics is an online marketplace dedicated to buying and selling photos and videos of feet.
Sellers can create an account to upload foot content while buyers browse and purchase the media they enjoy. Sellers set their own prices for the photos and videos.
FeetPics handles promoting the content, processing payments, and delivering purchases to buyers. There are no listing or commission fees – sellers receive 100% of their asking price.
But FeetPics charges you a $9 monthly subscription fee for maintaining the marketplace and bringing the buyers to sell photos.
What I Like:
Focused specifically on foot fetish content.
Sellers keep 100% of earnings.
What I Dislike:
Very niche, not for all creators.
Smaller user base than some platforms.
It charges $9 per month for selling feet pics.
TikTok: How to Sell Feet Pics on TikTok?
TikTok is a video-sharing social media app with over 1 billion monthly active users. Short-form videos tend to go viral easily on TikTok, making it possible to quickly gain a large following.
Sellers can create fun and engaging foot-focused content to attract a niche audience.
Direct sales aren't allowed, but creators can promote their products available on other platforms through clever and subtle captioning.
Building a following requires consistently posting viral-worthy videos. A foot fetish niche may limit audience potential, but a loyal niche following is still possible.
What I Like:
Huge audience reach with over 1 billion monthly users.
Virality potential makes it possible to grow a following quickly.
Can redirect the audience to other platforms for sales.
What I Dislike:
No direct sales capabilities within TikTok.
Restrictions on overtly sexual content.
Hard to stand out among a huge volume of content.
Facebook: How to Sell Feet Pics on Facebook?
Facebook is the largest social media platform with over 2.8 billion monthly active users. Sellers can create a Facebook page to build a brand and audience for their foot content.
Facebook prohibits nudity and sexual solicitation, but suggestive foot photos and videos within guidelines are allowed.
Directly paid content and sales links are discouraged, but creators can promote their profiles on foot fetish platforms.
Building a niche foot fetish brand requires consistently posting engaging photos, clips, and stories to attract and retain followers.
Facebook offers unparalleled audience reach, but turning followers into paying customers takes work and promotion.
What I Like:
Largest platform with over 2.8 billion active users.
Well-suited for building niche personal brands.
Allows suggestive foot content if following guidelines.
What I Dislike:
No direct monetization or sales capabilities.
Restricts overtly sexual and nude content.
Hard to convert followers into paying customers.
Must direct users elsewhere to sell content.
Reddit
Reddit is a discussion website where users can share content and comments within specific communities called subreddits.
For foot fetish content, relevant subreddits like r/feetpics, r/footfetish, and r/footjobs have 100k+ members.
Sellers can share photos, videos, and text posts to engage with the niche foot fetish community.
However, overt selling and advertising are frowned upon, so creators need to organically participate without over-promoting paid services.
Reddit itself does not allow direct monetization, so sellers need to funnel interested users to other platforms. Building a reputation takes time and consistent engagement.
What I Like:
Large niche foot fetish subreddits already exist.
Directly engage with the target foot fetish audience.
Share photos, clips, and stories for community feedback.
What I Dislike:
No monetization or sales capabilities on Reddit.
Discourages spammy promotional content.
Challenging to convert users into paying customers.
Must drive traffic to other sites to sell.
Craigslist
Craigslist is a popular classifieds site where users can post a variety of listings by region and category.
Sellers can create posts advertising foot pictures and videos in the "Adult Gigs" or "Creative Gigs" sections.
Craigslist does not charge any fees to create or manage listings. Sellers need to direct interested buyers to their own sites or platforms to complete purchases.
Traffic levels can vary greatly by region, and listings can quickly get buried under the high volume of ads.
But as a free platform, Craigslist allows sellers to easily create local foot fetish listings and see if they generate any leads.
What I Like:
Well-recognized classifieds site with a large user base.
No fees to create, manage, or renew listings.
Can customize ads to different local regions.
What I Dislike:
No integrated payment processing or sales.
Foot traffic varies greatly by region.
Listings can get buried under high ad volume.
Must direct users elsewhere to sell.
Foap
Foap is a marketplace for buying and selling royalty-free stock photos and videos. Photographers can upload their content and set their own price per download.
When content is purchased, the photographer keeps 50% of the sale and Foap takes a 50% commission.
Foap provides a large audience of active buyers like media companies looking for stock media content.
While overtly sexual content is prohibited, suggestive foot photos could potentially be sold if following the content guidelines.
Building a portfolio and sales requires consistently uploading fresh, high-quality, and relevant foot images that buyers need.
Overall, Foap gives access to a broad buyer base but may lack the specific foot fetish audience of more niche platforms.
What I Like:
A broad audience of active buyers for stock photos/videos
Handles review, licensing, delivery, etc.
What I Dislike:
A 50% commission rate is very high.
Content restrictions prohibit overtly sexual photos.
Appeal limited to buyers seeking stock media.
Lacks specific foot fetish audience.
Whisper App
Whisper is a social media app that allows users to post anonymous text and image messages called "whispers". It has various interest communities including a foot fetish group.
Sellers can create anonymous whispers showcasing their feet and try to drive interested buyers to other platforms. However, overt advertising and spam are discouraged.
There are no direct monetization capabilities, so sellers need to provide contact info or links within whispers to direct users elsewhere.
Anonymity can help introduce foot content, but building relationships and credibility as a seller is challenging.
Overall, Whisper provides a way to anonymously test foot photo interest but lacks the audience size and sales capabilities of dedicated foot fetish platforms.
What I Like:
Allows anonymous sharing of photos/messages.
Can connect with niche foot fetish community.
Provides a way to anonymously test foot content.
What I Dislike:
No direct monetization or sales.
Anonymity makes personal brand-building difficult.
Smaller niche user base and footprint.
Kik
Kik is a messaging app where users can chat anonymously in groups and with individuals. For foot content, sellers can share photos or videos in the foot fetish Kik groups and try to drive interested buyers to other platforms.
Since it's anonymous and disconnected from financial transactions, Kik functions more for making initial connections.
To convert interested users into paying customers, sellers need to direct them to external sites or profiles.
Overall, Kik provides a way to anonymously gauge interest but lacks the audience reach and sales capabilities of specialized foot fetish platforms.
What I Like:
Anonymous messaging with niche foot fetish groups.
Share photos/videos and gauge initial interest.
Make anonymous connections with potential buyers.
What I Dislike:
No monetization or sales capabilities are in-app.
Anonymous nature prevents brand building.
Must drive users elsewhere to sell content.
Stock Photo Sites
Stock photo sites like Shutterstock, iStock, Pixabay, etc. allow photographers to sell royalty-free images to a broad range of buyers.
Photos need to meet technical quality standards and have broad commercial appeal to earn consistent sales.
Stock photo sites provide a large potential buyer base, but one seeking general commercial imagery rather than niche foot fetish content.
Tailored keywording and descriptions could potentially attract foot photo buyers, but the audience and earning potential may be limited.
What I Like:
Large established sites with an active buyer base.
Recurring revenue from royalty-free licenses.
Handle reviews, licenses, payments, etc.
What I Dislike:
Appeal mostly to mainstream stock photo buyers.
Lacks niche foot fetish audience.
Overly niche photos may struggle to sell.
Wikifeet
Wikifeet is a website dedicated to sharing and rating celebrity feet pictures. Users can upload and tag photos of celebrity feet which get compiled into profiles.
There is an active community that discusses and evaluates the photos. For foot models or sellers looking to increase their exposure, having a Wikifeet profile with quality candid or promotional photos can help establish credibility and a following.
However, Wikifeet does not allow direct paid promotions or monetization. Sellers would need to use it as a supplemental platform to showcase their feet and drive traffic to monetized profiles elsewhere.
What I Like:
Niche platform focused on celebrity feet.
Can build foot model profile and following.
Supplements of other foot fetish platforms.
What I Dislike:
No direct monetization or sales.
Limited to celebrity/public figure feet.
Cannot sell own photos directly.
Snapchat
Snapchat is a messaging and social media app where users share photos, videos, and messages that disappear after being viewed.
For foot content, sellers can build a following by posting engaging foot snaps to their stories or within groups.
Direct paid promotions and overt selling are prohibited, so sellers need to subtly drive interested followers to other platforms.
Building a consistent audience requires frequently posting captivating foot snaps and content.
What I Like:
Can post photo and video snaps to build a following.
Engaging platform with younger demographics.
Allows sharing foot snaps within niche groups.
What I Dislike:
No direct monetization or sales capabilities.
Cannot overtly promote paid services.
Challenging to convert followers into buyers.
Must direct users elsewhere to sell.
Start your own website and sell
Creating your own website offers full control and the ability to sell foot content directly to customers.
Sellers can build a personal foot modeling brand by customizing the design, content, and user experience.
Websites allow showcasing portfolio galleries, listing available content, accepting custom orders, and directly handling payments. However, attracting an audience takes significant time and promotion.
Sellers must drive traffic through search engine optimization, social media, online ads, and establishing credibility within foot fetish communities. Handling security, hosting, and maintenance also requires technical skills or hiring help.
What I Like:
Full creative control over brand and user experience.
Directly sell content and process payments.
Own all customer data and relationships.
What I Dislike:
Major time and effort for the development.
Significant ongoing promotion is required.
Need technical skills for site management.
Must pay for hosting, maintenance, and security.
How To Sell Feet Pics Online Without Getting Scammed
When selling feet pictures online, it's crucial to be aware of potential scams that could harm your efforts and financial well-being. Here are practical steps to safeguard yourself from scams while selling feet pics:
a. Research Platforms Thoroughly:
Before signing up on any platform, research it thoroughly. Look for reviews, testimonials, and discussions from other sellers to gauge the platform's legitimacy and reliability.
Reputable platforms will have a track record of payments and positive seller experiences.
b. Avoid Sharing Personal Information:
Legitimate platforms don't require sensitive personal information, such as your Social Security number or bank details, during the registration process. Be cautious if a platform asks for this information right away.
d. Be Wary of Quick Money Promises:
If a platform promises unrealistic earnings in a short time, be cautious. Genuine income from selling feet pics takes time and effort. Avoid platforms that seem too good to be true.
e. Use Reputable Payment Methods:
Stick to established payment methods like PayPal, Venmo, or direct bank transfers. Be cautious of platforms that only offer obscure or unconventional payment options.
f. Watermark Your Images:
To prevent scammers from using your images without paying, consider watermarking them. This adds a layer of protection to your content.
g. Protect Your Identity:
Use a separate email address and username for your online selling activities. Avoid sharing personal information like your real name, address, or financial details with potential buyers. Protecting your identity is crucial to maintain your privacy and security.
h. Communicate Carefully:
When interacting with potential buyers, maintain professionalism and a cautious attitude. If a buyer is pressuring you for explicit content or personal details beyond the scope of your agreement, it's a red flag.
i. Read the Fine Print:
Before agreeing to any terms or conditions on a platform, read them carefully. Ensure you understand payment structures, usage rights, and any potential fees involved.
j. Trust Your Instincts:
If something feels off or too risky, trust your instincts and step away. Scammers often rely on creating a sense of urgency or excitement to push you into hasty decisions.
k. Seek Community Feedback:
Online communities of feet pic sellers can offer valuable insights. Participate in forums, groups, or social media platforms where sellers share their experiences and offer advice.
Where To Sell Feet Pics in America?
When it comes to selling foot pics in America, several platforms offer opportunities. Websites like OnlyFans, FeetFinder, and Patreon allow you to connect with potential buyers interested in your content. Ensure you understand the platform's terms, privacy, and payment methods before you start.
Pro Tips To Become Successful Selling Feet Pics Online
Selling feet pictures online can be a unique way to earn extra money, but success requires a strategic approach. Here are some practical tips to enhance your success:
a. Professionalism Matters:
Approach selling feet pictures as a business. Create a separate email for your venture and set up a professional online presence.
This builds credibility and trust with potential buyers. Keeping your personal and business accounts separate shows that you take your work seriously.
Respond to inquiries promptly and maintain a courteous tone. Treating your endeavor professionally enhances your chances of attracting genuine customers and establishing a reputable image in the market.
b. High-Quality Photos:
Creating high-quality photos is crucial for attracting buyers and maximizing your earnings when selling feet pictures online. Here's what you need to know:
Camera Quality: Use a good camera or a smartphone with a high-resolution camera. Clear and sharp image quality makes your feet pictures more appealing to potential buyers.
Lighting: Natural light is your best friend. Take photos in well-lit areas, preferably near a window. Avoid harsh shadows by diffusing the light or shooting during the "golden hours" of sunrise or sunset.
Focus and Clarity: Ensure your pictures are sharp and focused. Blurry images can turn off buyers and make your pictures look unprofessional.
Background: Choose a clean and neutral background that doesn't distract from your feet. A simple, solid-colored surface or a soft, neutral backdrop can work well.
Composition: Experiment with different angles and compositions. Capture your feet from various perspectives to offer buyers a range of choices.
Cleanliness and Grooming: Pay attention to the cleanliness and grooming of your feet. Trim your nails, moisturize, and remove any dirt or calluses before taking photos.
Poses: Vary your poses to showcase the versatility of your feet. Try different angles, close-ups, and creative compositions to appeal to different preferences.
Editing: Light editing can enhance your pictures. Adjust brightness, contrast, and sharpness to make your feet look their best. However, avoid excessive editing that distorts the natural appearance.
Consistency: Maintain a consistent style throughout your photos. This helps create a cohesive and professional look, making your profile more attractive to potential buyers.
Avoid Overexposure: While you want high-quality photos, avoid revealing too much. Maintain a balance between artistic expression and maintaining your comfort and privacy.
c. Nail Care: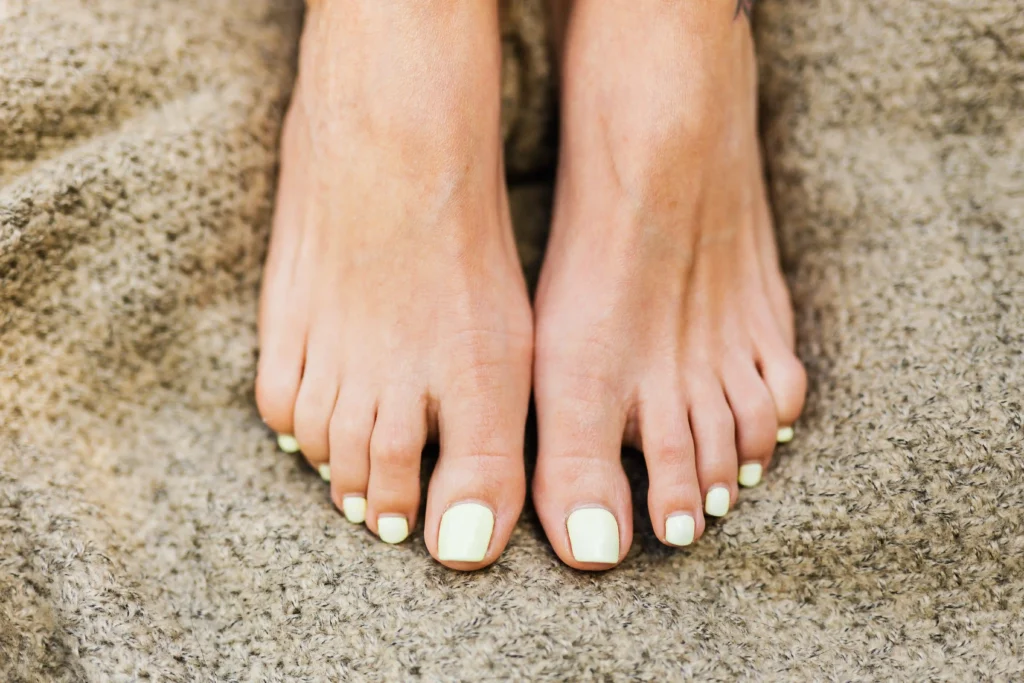 Taking care of your nails is crucial when selling feet pictures. Regularly trim and clean your nails, ensuring they're well-groomed and free from dirt.
Apply a fresh coat of nail polish or keep them neatly manicured. This attention to detail adds an appealing touch to your feet, making them more attractive to potential buyers.
Remember, well-cared-for nails enhance the overall aesthetic of your feet pictures and can lead to increased interest and higher sales.
d. Variety is Key:
Offer a range of feet pictures with different angles, poses, and backgrounds. Providing diverse content caters to various buyer preferences and keeps your offerings fresh and engaging.
Experiment with close-ups, artistic shots, and lifestyle-themed images to showcase versatility.
By consistently delivering variety, you increase the chances of appealing to a broader audience and attracting repeat customers.
e. Maintain Privacy:
Protect your personal information. Create a separate online presence for selling feet pics. Avoid sharing your real name, location, or personal details.
Use a different email and social media account dedicated solely to your business. Safeguarding your privacy prevents potential risks and helps you stay in control of your online persona.
f. Engage with Customers:
Responsive and friendly communication is essential. Promptly answer inquiries, address concerns, and provide a personalized touch.
Building a positive relationship with customers encourages repeat business and can lead to positive reviews. This interaction boosts your reputation and fosters a loyal customer base.
Remember, treating customers respectfully and professionally enhances your credibility and increases the likelihood of success in the feet picture selling venture.
g. Pricing Strategy:
Setting the right prices for your feet pictures is crucial for attracting buyers while valuing your work. Research similar listings to gauge market rates.
Consider factors like photo quality, uniqueness, and your target audience's spending habits. Start with competitive prices, gradually adjusting as you gain experience and a customer base. Offering package deals or discounts for bulk purchases can incentivize buyers.
Regularly evaluate and adjust your prices based on demand and feedback to strike the right balance between affordability and your efforts' worth.
h. Watermark Your Images:
Protect your feet pictures by adding a watermark – a visible marker with your name or logo – to each image. Watermarking deters unauthorized use and helps maintain the exclusivity of your content.
It prevents others from claiming your work as their own and gives you control over where your images are shared. This extra layer of security safeguards your efforts and ensures that potential buyers can't use your pictures without your permission.
Choose a watermark placement that doesn't obstruct the main image, while still clearly identifying it as your creation.
i. Consistency and Regularity:
Consistency is vital in selling feet pics. Regularly posting new content keeps your audience engaged and interested.
When you update your profile frequently, potential buyers are more likely to notice your pictures. This can lead to more sales and a stronger following.
Whether it's daily, weekly, or a schedule that works for you, stick to it. Consistency builds reliability, trust, and a sense of anticipation among your customers, boosting your chances of success in the online feet pic market.
j. Stay Safe and Aware:
Protect yourself from potential risks while selling feet pictures online. Avoid sharing personal or sensitive information with buyers. Stick to reputable platforms that offer secure payment methods.
Be cautious of scammers who might try to exploit your business. If a deal seems too good to be true, it probably is.
Prioritize your safety by interacting within the boundaries of the platform and refrain from sharing personal details.
Stay informed about common online scams and trust your instincts. Your safety and security should always come first.
k. Build a Brand:
Building a brand is like giving your feet pictures a distinct personality that buyers can recognize and remember. Here's how to do it:
1. Choose a Memorable Username: Pick a username that's catchy and related to your niche. It could be your name or something creative that sticks in people's minds.
2. Develop a Logo or Icon: Design a simple logo or icon that represents your brand. It could be a small image related to feet or something that reflects your style.
3. Define Your Style: Decide on a consistent style for your feet pictures. This could involve specific poses, lighting, and background choices that give your pictures a signature look.
4. Use a Consistent Color Palette: Select a set of colors that match your brand's vibe. Use these colors in your pictures, watermark, and any promotional materials.
5. Craft a Unique Bio or About Me Section: Write a brief and engaging bio that tells potential buyers who you are and what your brand is about. Keep it focused on your feet picture business.
6. Be Reliable and Consistent: Consistency is key to building a strong brand. Stick to your chosen style, colors, and overall tone across all your online platforms.
7. Engage Authentically: Interact with your followers in a genuine way. Respond to comments and messages, and show that there's a real person behind the brand.
8. Use Your Branding Everywhere: Apply your brand elements – username, logo, style – to all your online profiles, including social media, websites, and marketplaces.
9. Create a Tagline: Craft a short and memorable tagline that captures the essence of your brand. This can help reinforce your brand identity.
10. Share Behind-the-Scenes Content: Give your audience a peek into your creative process. Sharing behind-the-scenes photos or stories can humanize your brand.
11. Collaborate and Network: Connect with other sellers or creators in your niche. Collaborations can introduce your brand to new audiences.
12. Evolve Over Time: As you gain experience, your brand might naturally evolve. Be open to adjusting your branding elements to match your growth.
l. Utilize Social Media:
Using social media can be a powerful tool to promote and sell your feet pictures online. Here's how to effectively utilize social media platforms:
Choose the Right Platforms: Focus on platforms that allow and cater to such content. Instagram, Twitter, and Tumblr are popular choices. Research which platforms your target audience prefers.
Create an Engaging Profile: Set up a dedicated profile for your feet pictures. Use a clear and appealing profile picture. Your username and bio should reflect your brand and the type of content you offer.
Hashtags are Key: When posting, use relevant hashtags that describe your pictures. These hashtags help potential buyers find your content. Examples include #FeetPics, #FootFetish, and related terms.
Regular Posting Schedule: Consistency matters. Post new content regularly to keep your followers engaged. However, avoid overloading your feed; quality over quantity is crucial.
Engage with Your Audience: Respond to comments and messages from your followers. Building a connection can lead to loyal customers and word-of-mouth promotion.
Stories and Live Sessions: Utilize features like Instagram Stories or live streaming to showcase behind-the-scenes content, announce new uploads, or even interact directly with your followers.
Collaborations and Shoutouts: Collaborate with other creators or influencers in the same niche. Shoutouts from established accounts can help you reach a wider audience.
Be Mindful of Content Guidelines: Familiarize yourself with each platform's guidelines regarding explicit content. Avoid violating their policies to prevent your account from being suspended.
m. Continuous Learning:
Stay updated on trends and preferences in the market. Regularly research what types of feet pictures are in demand and adjust your content accordingly. Explore different styles, backgrounds, and themes that resonate with your audience.
Engage with online communities, forums, or social media groups related to your niche to gather insights and exchange ideas.
Adapting to changing preferences demonstrates your commitment to providing desirable content, which can help maintain and grow your customer base over time.
How To Take Good Feet Pics?
Taking high-quality and appealing feet pictures is essential when selling feet pics online. Here's a straightforward guide to help you capture the best shots:
A. Prepare Your Equipment:
Camera: Use a decent camera for better image quality. A smartphone with a good camera can work too.
Lighting: Natural light is your best friend. Shoot near a window or outdoors during the day for soft and flattering lighting.
Background: Choose a clean and clutter-free background that doesn't distract from the main subject – your feet.
B. Hygiene and Grooming:
Cleanliness: Ensure your feet are clean and well-maintained. Trim your nails, moisturize, and consider a light pedicure.
Nail Polish: You can experiment with nail polish, but remember that natural and well-groomed nails are often more appealing.
C. Pose and Composition:
Natural Poses: Capture your feet in relaxed and natural poses. Avoid unnatural contortions that may look uncomfortable.
Angles: Experiment with different angles to find the most flattering ones. Shooting from slightly above can help elongate your feet.
Variety: Take shots from various perspectives – close-ups, mid-range, and full feet shots.
D. Props and Themes:
Props: Use simple props that complement your feet, such as soft fabrics, beach sand, or interesting textures.
Themes: Create themes that resonate with your audience, like beach vibes, cozy indoors, or vibrant outdoor scenes.
E. Editing and Filters:
Basic Editing: Use photo editing apps to adjust brightness, contrast, and sharpness. Crop out distractions if needed.
Filters: Apply filters sparingly to enhance colors and mood, but avoid heavy filters that alter your natural look.
F. Respectful Presentation:
Stay Classy: Maintain a respectful and tasteful approach. Avoid explicit content or overly provocative poses.
Privacy: Be mindful of not revealing too much personal information in your pictures that could compromise your safety.
Types of Foot Poses
When it comes to selling feet pics online, the poses you choose can greatly influence your success.
Different poses highlight various aspects of your feet, making them more appealing to potential buyers. Here are some straightforward and effective foot poses to consider:
Relaxed and Natural Pose:
Capture your feet in a relaxed and natural state. This pose gives a genuine vibe and allows potential buyers to see your feet in a comfortable setting.
Pointed Toes:
Point your toes gracefully to create a slender and elegant look. This pose can showcase the curvature of your feet and highlight their overall shape.
Arch Display: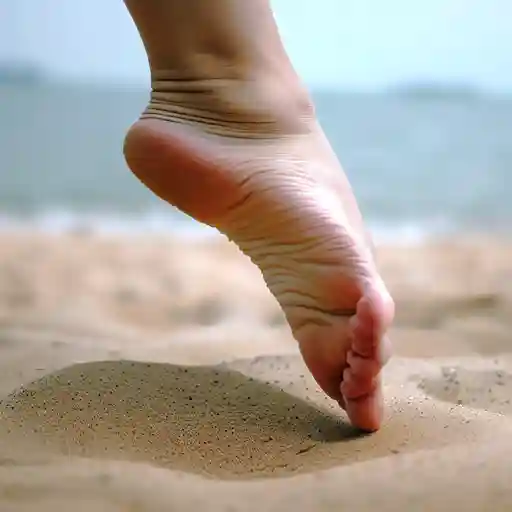 Emphasize the arch of your feet by lifting your heels slightly off the ground. This pose accentuates the curve and structure of your arch.
Footwear Showcase: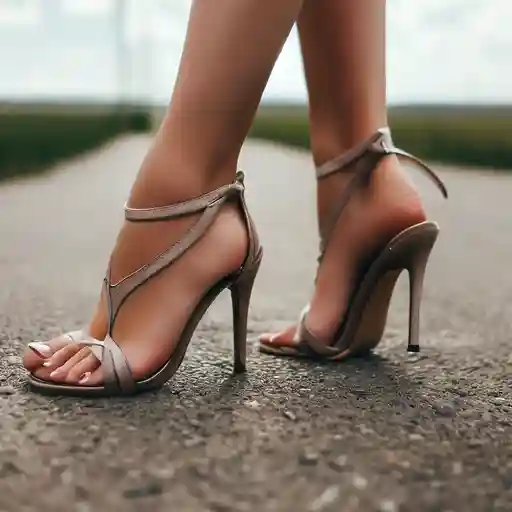 Take pictures of your feet in stylish shoes, sandals, or socks. Buyers who have specific interests in footwear may find these images appealing.
Toe Spread:
Gently spread your toes apart to show their individual details. This pose can emphasize the texture and arrangement of your toes.
Nail Focus: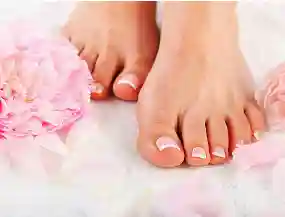 Highlight your toenail polish or nail art by taking close-up shots of your feet. Buyers who appreciate intricate nail designs may be interested in these images.
Barefoot on Different Surfaces: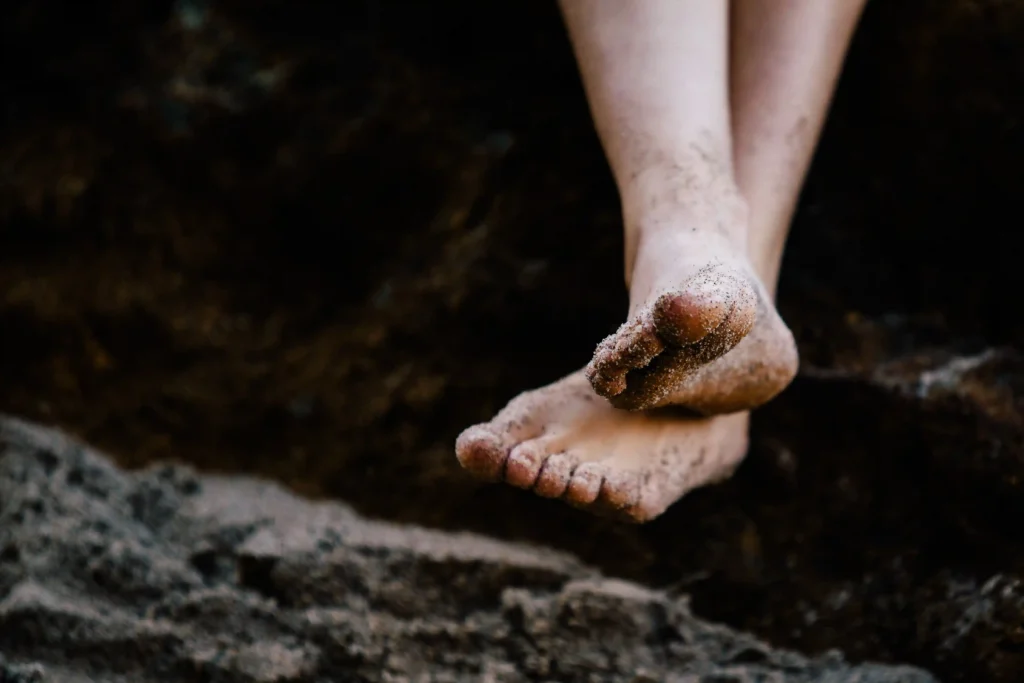 Place your feet on various surfaces like sand, grass, or hardwood floors. This adds variety to your portfolio and appeals to buyers with specific preferences.
Dangling Feet:
Capture your feet while they dangle off a surface. This pose adds an element of playfulness and movement to your photos.
Close-up Wrinkle Shot:
Zoom in on the wrinkles and creases on the soles of your feet. This can be appealing to buyers who appreciate fine details.
Foot Jewelry and Accessories:
If you have foot jewelry or accessories like anklets, toe rings, or toe cuffs, showcase them in your pictures.
Who Buys Feet Pictures?
People who buy feet pictures come from a variety of backgrounds and interests. Understanding their motivations can help you target the right audience and increase your chances of making sales.
Here are some categories of individuals who might be interested in purchasing feet pictures:
Foot Fetishists: Many buyers have a foot fetish, which is a strong sexual attraction to feet. They find feet aesthetically pleasing and may derive pleasure from looking at or owning feet pictures.
Artists and Designers: Professionals in the art and design industry might need feet images for their projects. This could include using foot pictures in advertisements, websites, or other creative endeavors.
Social Media Influencers: Some influencers may seek unique and eye-catching content for their social media platforms. They might be interested in purchasing foot pictures to enhance their online presence.
Marketing and Advertising Agencies: Marketing agencies and advertisers may also be interested in purchasing feet pictures for commercial purposes. These pictures could be used in advertisements, website visuals, or other promotional materials.
Website Owners and Bloggers: Websites related to fashion, beauty, wellness, and even podiatry might require feet images for their articles or content.
Researchers and Educators: Educational materials, presentations, and research projects related to podiatry, anatomy, or even anthropology might necessitate feet pictures.
Collectors: Like any other form of art or photography, feet pictures can be collected by enthusiasts who appreciate the aesthetics or uniqueness of the images.
Personal Use: Some individuals might simply enjoy looking at feet pictures for personal enjoyment or relaxation, without any specific professional or fetish-related reasons.
Pros and Cons of Selling Feet Pics
Selling feet pictures online can be a way to earn extra money, but like any venture, it comes with its own set of advantages and disadvantages. Here's a clear rundown of what you should consider:
Pros:
1. Extra Income: Selling feet pictures can be a source of supplementary income. It's a flexible way to make money, especially if you have a consistent demand.
2. Low Start-Up Costs: You don't need elaborate equipment or professional photography skills. A smartphone with a decent camera can suffice, reducing initial investment.
3. Anonymity: You can maintain your privacy as most platforms allow you to operate under a chosen username. This is helpful if you're concerned about sharing personal information.
4. Flexibility: You can set your schedule and pace. This makes it suitable for those who want to earn on the side without a rigid commitment.
5. Creative Outlet: Experimenting with different poses and styles can be creatively fulfilling. It's a chance to explore photography in a unique way.
6. Niche Market: The demand for such pictures exists due to various reasons, like fetishism, marketing, and more. This ensures a targeted audience.
Cons:
1. Stigma and Misunderstanding: Society may attach a stigma to selling feet pictures due to misconceptions about intentions or ethics.
2. Limited Earnings: While some people make good money, their income can be inconsistent. It might not be a reliable primary income source.
3. Niche Market: While also a pro, the niche aspect can be limiting. You're catering to a specific demand, which might not align with everyone's comfort level.
4. Online Risks: Sharing pictures online, even of feet, involves a degree of risk. Ensure you understand the privacy settings of the platforms and protect your content.
5. Scams: Despite precautions, the risk of encountering scammers, either as potential buyers or on dubious platforms, is present. Vigilance is crucial.
6. Personal Boundaries: Selling feet pictures might require setting personal boundaries. Consider how comfortable you are with the requests you might receive.
Final Thoughts
Selling feet pictures can be a profitable side hustle if you utilize the right strategies and put in the work.
With the tips provided in this guide, you now have all the tools to successfully sell feet pics online and make extra income on your own terms.
The possibilities are endless when you leverage your assets and connect with an eager audience online.
Also read:
FAQS