If you're a teenager looking to make money, welcome to this free guide. I will show you easy ways I've tried to make money here.
I guarantee you will get a perfect idea and the right mindset to make money as a teen by the end of this post.
Teenagers need money for education and fun, and the majority of you desire to save money to purchase luxuries like a car, house, etc. Making money at an early age develops working habits, experience, and confidence for future financial growth and also teaches the value of money.
You should be proud because most teenagers don't want to learn how to make money. Most of them rely on their parent's earnings which, I think, isn't a good idea.
If you haven't earned any money till now or if you don't know how to make money, that's fine. In this post, you can find 37 legit ways to make money as a teen.
The Easiest Ways To Make Extra Money From Home
How to earn money as a teenager [Quick and Fast]?
1. Complete Online Surveys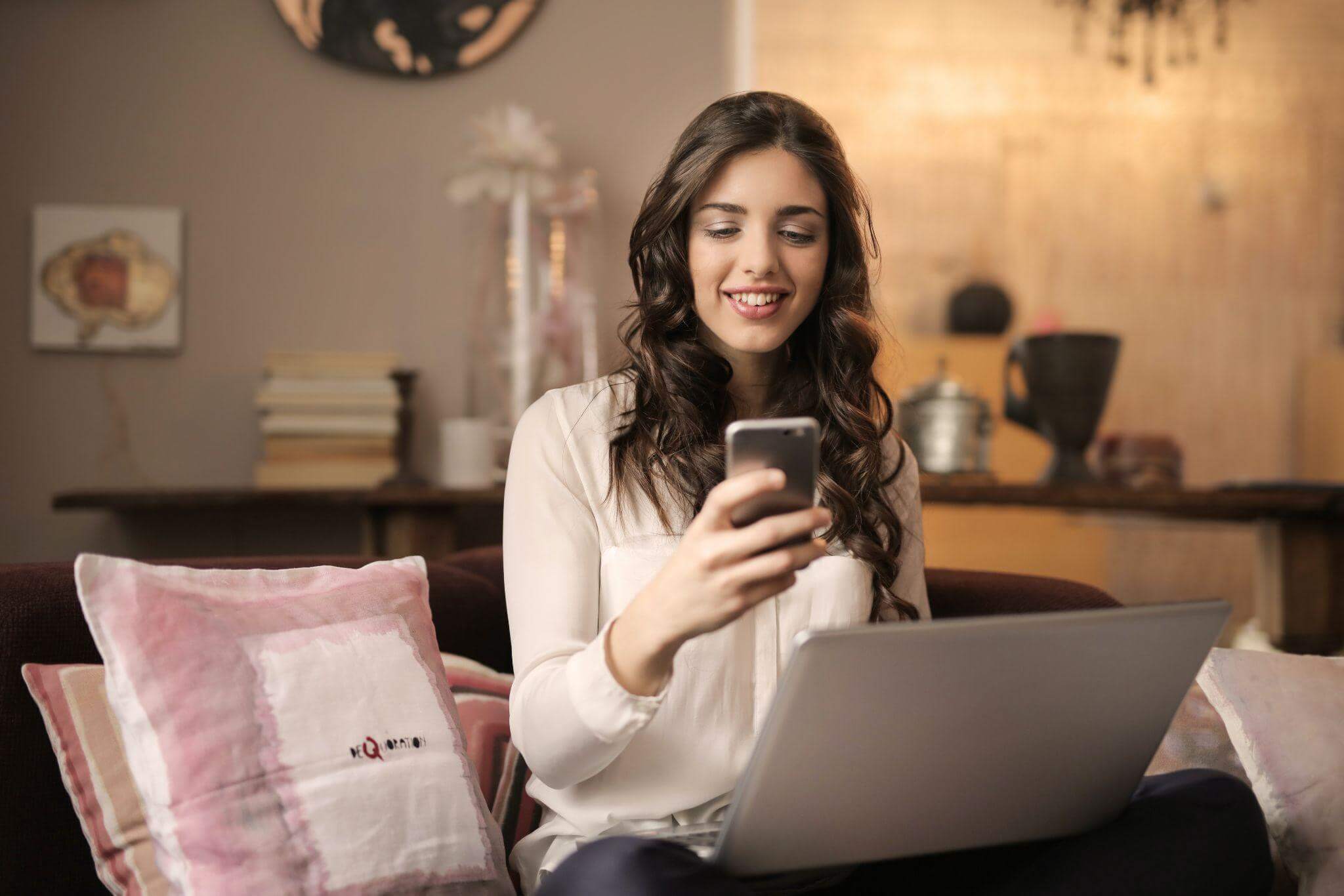 As a teenager, completing online surveys might be the easy and fast way to make money. There are lots of companies that pay you for completing online surveys. Some of the best sites to make money completing online surveys are;
Swagbucks is the best and most popular site where you can make money by completing online surveys, watching videos, referring friends, and shopping online.
For every task, you'll get SB points which you can convert into cash and gift cards. You can also redeem your cash via Paypal.
You'll get points for every survey you complete on SurveyJunkie. Each survey is worth 10 to 100 points. Here, 100 points are equivalent to $1. Once, you reach 500 points, i.e., $5, you can redeem money in your Paypal.
In LifePoints, you can get 20 to 100 points for every survey you complete. Once you reach 1200 points ( equivalent to $10), you can redeem cash in your PayPal. You can also get gift cards in exchange for points.
Like Swagbucks, you can make lots of money watching videos, completing surveys, playing games, and searching on the web in Inbox Dollars.
Each survey on Inbox Dollars is worth 20 cents to $5. Also, you can receive $5 as a sign-up bonus and $5 for referring a friend.
Branded Surveys is a comprehensive survey website that pays you somewhere between $0.5 and $5 every survey, depending on its length and type.
You'll get points you can cash out with PayPal for completing surveys. You can also get $1 as a sign-up bonus.
2. Test Websites And Apps
Making money by testing websites and applications is another fascinating and more recent potential. Yes, you read that right: businesses will pay you to use their goods and services.
You get compensated for visiting websites and apps and then providing reviews. It can take the shape of a review or just some general remarks about how simple it was to use.
Sites that pay you for testing websites and apps are;
UserTesting: $10 for 20 minutes of testUserfeel: $10 for 10-20 minutes of the test
Userlytics: $5-$20 for 10-40 minutes of the test
TryMyUi: $10 for 20-50 minutes of the test
UserBrain: $3 for 5-15 minutes of the test
UberTesters: $18 for an hour of test
3. Make Money As A Teen Watching Videos
You can earn quick money by watching videos if you're interested in doing so. Some apps and websites will pay you to watch short ads or promotional videos.
Some platforms even allow you to earn rewards such as gift cards, cash, or products. Here are the top five platforms that will pay you to watch videos:
Swagbucks
InboxPounds
PrizeRebel
InboxDollars
MyPoints
4. Rent Out A Room in Your House
Renting a room can be a practical option to reduce your mortgage or other financial obligations.
Choose a room that you don't mind renting out and complies with any applicable local laws before you do anything else.
You have to post the ideal space on a rental website like Airbnb once you've located it.
Ensure the room is listed at a reasonable price and provide ample pictures and details. You may quickly turn an underused area into a profitable rental property with a little effort.
5. Make Money As A Teen Mowing Grass
As a teenager, one option to supplement your income is by offering lawn care services. It's a straightforward profession that doesn't require specialist knowledge or training, and it might be a great way to exercise while earning extra cash.
A good starting point is to approach your neighbors and inquire if they require assistance with lawn mowing. Once you have a few clients, you can begin charging for your services.
To begin, you will need a lawnmower and some basic lawn maintenance tools.
6. Become A Delivery Rider
Many companies will hire teen drivers to deliver packages and food.
The job is usually pretty easy and teen can set their hours. The pay is generally good, too. Teens typically need to have their car and a clean driving record to be a delivery driver.
Shipt Shopper, Grubhub, Doordash, Instacart, Postmates, and other similar platforms pay you to deliver products.
7. Babysitting
In addition to being a profession that is often simple to obtain, babysitting may also be rather enjoyable.
It can be fun and a terrific method to develop new abilities like patience and responsibility to spend time with children.
By word of mouth alone, you can discover babysitting jobs the easiest. Find out whether your friends, neighbors, and relatives know of anyone in need of a babysitter.
Additionally, you can search internet classifieds or neighborhood message boards.
When you've located a few potential customers, get in touch with them and introduce yourself. Tell them when you are available and what your fees are.
8. Rent Out A Car Parking Space
You constantly hunt for methods to earn a little extra money as a teen. And if you own a parking spot, you might be curious in the possibility of earning money from it.
Well, renting out your parking space is one alternative. Both a terrific method to make some extra cash and a great strategy to placate your parents about keeping your car in the garage is to rent parking spaces.
Naturally, you must first confirm that renting out your parking place is permitted by local rules and ordinances.
9. Do Tasks With TaskRabbit
TaskRabbit is a great way for a teen to make some extra money.
On TaskRabbit, you may sign up to undertake tasks for nearby clients such as walking their dog or running errands.
It's a great way to supplement your income because you control your availability and hourly rate.
And since Taskrabbit paid directly through the app, there's no need to worry about invoice payments or tips. Just sign up, start completing tasks, and start earning money!
10. Walk Dogs
Why not launch a dog-walking business if you enjoy dogs and want to earn some additional cash?
Teen entrepreneurs can launch their businesses in this fashion, and there is always a need for their services.
You should look into the cost of dog walking services in your area as well as pet sitting options.
You can attract customers by marketing your services online, through the neighborhood newspaper, or via word-of-mouth.
Another excellent way to get some exercise and fresh air is to walk dogs.
11. Deliver Groceries
If you're a teen looking to make some extra money, consider delivering groceries.
You can sign up with a grocery delivery service like Instacart or Shipt, and then start taking orders from customers in your area.
It's a fantastic way to make extra money, and you can collect recommendations from happy clients. Also, you'll learn more about your neighborhood and perhaps meet some new people.
So if you're looking for a flexible gig to help you make extra money, sign up to be a grocery delivery driver today.
Also read best online jobs for teens.
How To Make Money As A Teenager [Online]?
12. Start A Blog
Do you wish to generate income online? Do you want anything to say that would be beneficial to the audience? In that case, having a blog might be a fantastic method to make extra money.
You can share your knowledge and experiences with readers who are interested your knowledge. Also, you can make money from adverts or affiliate marketing if you generate enough traffic.
So why not try blogging if you're seeking for a unique and exciting method to generate money online?
13. Sell On Etsy
Do you have a knack for arts and crafts? If so, selling on Etsy may be the perfect opportunity.
Etsy is an online marketplace that specializes in handmade and vintage items.
You can open a store on Etsy and start marketing your unique goods to clients all around the world. The best part is that getting started is free.
So what are you waiting for? Opening an Etsy shop and start making money.
14. Start A YouTube Channel
One of the easiest venues on which to start earning money is YouTube. An internet connection and a camera (or mobile phone) are all you need. Start by recording yourself discussing an engaging subject.
After you've posted a few videos, you can enable monetization to start making money from ads. To earn even more money, you can also collaborate with sponsors and brands.
15. Sell Stock Photos
Selling stock images online is still a viable way for teens to earn money. You can upload photographs to many websites and set prices for each one.
You will be paid a commission when someone purchases one of your pictures. The key to success is choosing a popular website with large user base.
Taking high-caliber pictures that people will pay for is also crucial. You may start earning money from your hobby right now with a little work.
Shutterstock, Alamy, Etsy, Adobe Stock, and others are some of the well-known websites for selling stock pictures.
16. Make Money As A Teen Flipping Items Online
Flipping items online is buying anything from clothes to furniture to electronics at low price and selling them at higher price.
The best way to get going is to create a profile on a reliable online marketplace, such eBay or Craigslist.
Then, begin scouring garage sales, thrift stores, and other sources for potential items to flip.
Once you have found something that you think has potential, research to find out what similar items are selling online. If the price is right, buy it and list it on your chosen marketplace.
17. Make Money As A Teen Selling on e-Bay
On eBay, you can sell anything from clothes to electronics.
Create a seller account and put your goods for sale in order to start earning money.
You must mail the purchased things to the buyer after they have sold. Finding customers and getting started on eBay are simple processes.
18. Do Freelancing On Fiverr
Fiverr is a great way to make some extra cash. You can offer your services as a freelancer and set your prices.
Here're the key steps to get started with freelancing on fiverr;
Begin by researching different types of services you can provide on Fiverr. Decide what skills or services you are passionate about and build a portfolio of work that showcases your abilities.
Set up your Fiverr profile with a professional headshot and a detailed description of the services you offer. Make sure you include keywords that will help a potential customer find your services.
To attract the largest audience, promote your Fiverr profile on social networking sites like Facebook and Twitter.
Watch for Fiverr gigs that fit your skill set. Make sure to carefully study the job description and spend time creating a tailored proposal for each position.
Follow up with potential clients to ensure they are satisfied with your work and consider offering additional services if needed.
Ask those who have utilized Fiverr before for suggestions on how to improve your chances of luring in more customers.
19. Become An Instagram influencer
Nowadays, teenagers are quite influential. Teenage Instagram influencers can get a surprising amount of followers, which means they can be rather expensive.
Of all, gaining followers requires more than just sharing a few photographs. But if you're prepared and resourceful, you might be able to be noticed and start making money straight immediately.
As a result, you ought to consider being an Instagram influencer if you want to make a good amount of money.
20. Do Data Entry Work
Data entry is the act of entering information into a digital format.
This can include transcribing audio files, entering customer orders into an online system, or even transferring data from one database to another.
While it may not sound like the most exciting work, it can be a great way to earn extra cash. And, with the right skills and attitude, it can even lead to a successful career in the future.
21. Start A Dropshipping Business
Dropshipping is a business strategy used by online merchants to sell goods without maintaining any inventory.
When a customer places an order, the store owner contacts the supplier, who will send the goods right to the customer's door.
Teen entrepreneurs could consider dropshipping as a great approach to start their internet business. A dropshipping company may be established very easily, and there are also comparatively few overhead expenses.
Additionally, dropshipping firms may be operated exclusively from home, making them ideal for teen entrepreneurs who want to fit their work schedules around their academic obligations.
To begin dropshipping, your online store must be configured. The finest platform for setting up and running your store is Shopify.
22. Make Money As A Teen Investing In Stocks And Crypto
Even though every investment carries some risk, if you do your research and make sensible decisions, you may see a sizable return on your money.
There are a few things you need to remember when it comes to stocks.
Finding organizations with strong financials and a track record of steady growth is the first step. Additionally, you have to search for businesses in markets that are anticipated to expand.
Whether you've identified a few businesses that meet these requirements, you can begin examining their stock prices and making decisions about when to buy and sell.
If you wish to invest in cryptocurrencies, I advise using Binance. Binance enables you to buy, sell, and trade cryptocurrencies with the lowest transaction fees.
In the case of stocks, I recommend you use Robinhood. It's a great app that makes buying and selling stocks simple and easy to understand.
I've been using Robinhood for a few months, and it's been a great experience.
23. Start A Podcast
You might not have the funds to launch your podcast as a teen. However, you can continue to make money by launching a podcast and working with other companies.
The best way for teenagers to make money is by working with companies that sponsor their podcast.
In this manner, you won't be required to pay for anything, and all advertising will be carried out in exchange for sponsorship.
If you belong to a gaming organization, for instance, teaming up with gaming companies is a smart option.
Starting a podcast is possible once you have gained some income from working with other brands. You can earn a full-time living once your podcast gains more listener visibility.
Best Side Hustle For Teens To Make Money [Part-time Jobs]
24. Work At A Retail Store
One of the most sought-after businesses for youngsters to work in is retail. The retail industry has expanded as more people make purchases online.
Customers who like to buy products in-person and make sure they obtain the proper size or product still need to visit retail establishments.
Teenagers can work in a wide variety of retail positions. Cashier, sales associate, stocker, customer service representative, and product demonstration are some of these positions.
Your skill set and the amount of time you choose to work at a store will determine the kind of job. A retail job pays between $12 and $ 18 per hour on average.
25. Become A Real Estate Wholesaling
This is perfect for those teens who want to get into the business but don't have the capital or credit history to be able to purchase properties themselves.
Wholesaling is when you buy houses from other people and then sell them for profit.
You are not buying and selling from each other, but rather selling the property you purchased from someone else for more than what you paid for it.
Real estate wholesaling is worth doing if you want to start something big and make big money.
26. Become A Fast Food Attendant
Fast food is a billion-dollar industry. It employs millions of people and feeds millions of families every day.
Fast food attendants are usually paid minimum wage, but it is still a perfect way to make some money.
It is easy to find these jobs and apply for them as most companies have websites where you can fill out an application.
27. Daycare Assistant
The requirements for daycare assistant are minimal and you can work as much or as little as you want.Beyond having a valid means of transportation and being at least 15 years old, there aren't many further criteria.
The salary ranges from $10-$14 per hour, depending on where you live, but it is still a great way to make money while having fun with kids.
28. Become A Grocery Store Cashier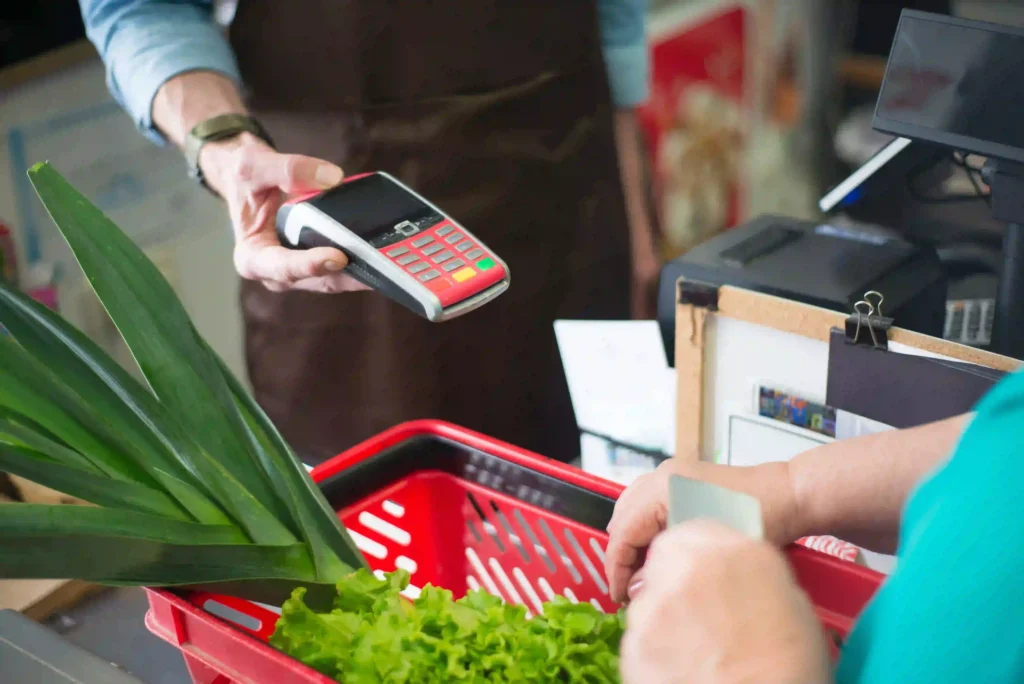 Working as a grocery store cashier is an excellent way for teenagers to make money.
In addition to earning an hourly wage, many stores offer employees discounts on groceries. You can earn $10-$15 per hour as a grocery store cashier.
To be a successful cashier, it is essential to be organized and efficient. It is also vital to be customer-friendly and polite.
Some tips for making the most of this job include:
-Arrive on time, and be prepared for work.
-Scan items quickly and accurately.
-Be pleasant and courteous to customers.
-Count cash and make changes accurately.
29. Earn Money As A Teen Becoming Restaurant Server
The average restaurant server earns about $20 per hour. Plus, there are plenty of opportunities for tips, which can add significantly to your income.
The best way to become a restaurant server is to start as a trainee. This will allow you to learn the ropes and develop the skills you need to be successful.
Once you have some experience under your belt, you can then look for server jobs at restaurants in your area.
30. Clean Houses
Cleaning houses can be a great way to earn some extra cash, and it is also an excellent way to learn about how to keep a home clean.
To start cleaning houses as a teen, the first step is to find clients. One way to find clients is to go door to door and offer to clean their homes.
Another way to find clients is to post flyers in public places or to put an ad on Craigslist or another online classified site.
31. Become A LifeGuard
Lifeguards are responsible for the safety of swimmers in their area and must be able to respond quickly in case of an emergency. They also help keep the pool area clean and organized.
Most lifeguard jobs have age requirement of 16 years old and have a valid CPR certification.
Some lifeguarding positions may also require first-aid training and experience in water rescue.
Lifeguards to earns an average of $9.00 per hour. However, experienced lifeguards may earn up to $12.00 per hour.
32. Golf Caddy
Being a golf caddy is a great way for teenagers to earn money while enjoying the outdoors and gaining knowledge about golf.
As a caddy, you will assist golfers during their rounds by carrying their bags, providing guidance, and maintaining the golf course. This role requires physical fitness, a good understanding of golf rules, and strong interpersonal skills.
Earning potential as a golf caddy varies depending on things such as the golf course, geography, and past experience. Caddies can often earn an hourly salary as well as tips ranging from $20 to $50 per round.
Experienced caddies may receive higher tips and have the opportunity to build a steady client base, resulting in a more stable income. Some golf courses even offer full-time caddy positions that come with additional benefits and increased earning potential.
33. Assisting the Elderly
Assisting the elderly is a fulfilling way for teenagers to earn money. Many older individuals need support with daily tasks like errands, shopping, light housekeeping, or companionship.
Teenagers can offer their services to the elderly in their community, making a positive impact while earning income.
The potential earnings can vary based on location, demand, and services provided. According to data from Zippa 2023 assisting the elderly had a median hourly wage of $17.84 per hour. However, as self-employed teenagers, they have the flexibility to set their own rates and negotiate with clients.
Apart from financial benefits, assisting the elderly offers valuable life lessons and personal growth. It nurtures qualities like patience, empathy, and effective communication skills.
Teenagers gain exposure to diverse lifestyles, cultures, and experiences. This work also cultivates a strong work ethic and responsibility, valuable qualities for their future endeavors.
34. Make Money as a Teen Cleaning Boats
Cleaning boats presents a lucrative opportunity for teenagers living near bodies of water. By providing boat cleaning services, you can earn money while enjoying the outdoors.
The earning potential in this business depends on factors such as the local boating community size, demand for cleaning services, and the quality of your work.
Boat owners often seek professional cleaning services to maintain their vessels' pristine condition. As a teenager, you can offer services like washing and waxing boats, cleaning interiors, and performing basic maintenance tasks.
By delivering reliable and thorough cleaning services, you can establish a positive reputation within the boating community, attracting a loyal customer base.
Earnings can vary based on the specific services provided and local market rates. You can charge hourly or set fixed fees for each boat cleaning job. As you gain experience and a good reputation, you may increase your rates.
Offering additional services like boat detailing or providing cleaning supplies can also boost your earning potential.
35. Start a mini-landscaping business
Starting a mini-landscaping business as a teenager involves offering outdoor services like lawn maintenance, weeding, bush trimming, and flower planting to local customers. It's an opportunity to develop landscaping skills while earning money.
As a teenager, you can set competitive rates lower than professionals, typically earning $15 to $30 per hour.
Expanding your client base and offering additional services can increase your income. With hard work, you can generate a steady income and save for the future.
36. Run Errands
Running errands can be a flexible and convenient way for teenagers to earn money. Teenagers can provide services like grocery shopping, prescription pick-ups, package drop-offs, or even pet walking.
Promoting services through word-of-mouth, community boards, or online platforms can help teens connect with potential clients.
The earning potential for running errands as a teenager depends on local demand, the ability to attract clients, and the time dedicated to completing tasks. Effective time management and balancing commitments are crucial to maximizing earnings.
37. Sell Pokémon Cards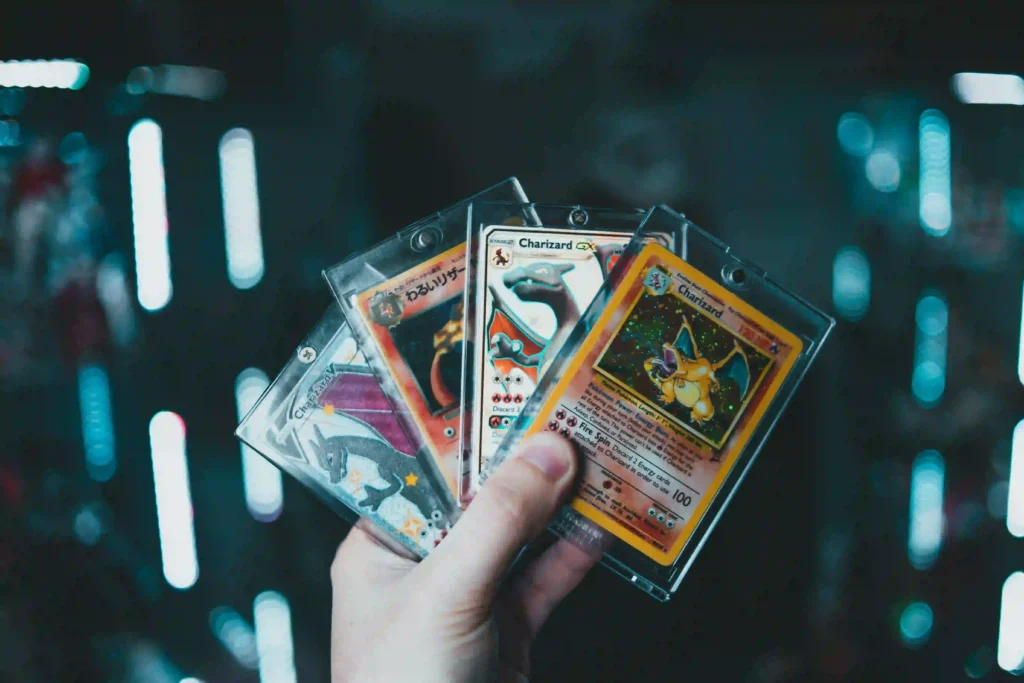 Selling Pokémon cards can be a profitable endeavor for teenagers. The potential earnings in this market vary depending on the rarity, condition, and demand for specific cards.
To maximize profits, thorough research is crucial. Understanding the value of different cards, especially rare or first-edition ones, is essential. Online resources, price guides, and Pokémon card trading forums provide valuable insights into card worth.
To sell Pokémon cards, teenagers can utilize platforms like eBay, Etsy, or dedicated Pokémon card marketplaces.
Clear, high-quality photos and accurate descriptions are vital. Competitive pricing based on card value helps attract buyers. Maintaining a positive reputation through good customer service and timely shipping boosts sales.
Staying updated on market trends, new releases, and popular card sets is important. Active participation in the Pokémon card trading community provides knowledge about in-demand cards, enabling strategic selling.
Learn more about best place to sell Pokémon Cards.
What To Do With The Money You Make As A Teenager?
Fulfill Your Basic Needs
You can spend a particular portion of the money to fulfill your basic needs such as paying bills, paying rent if needed, buying groceries, and more.
But it's better to avoid expenses that have less impact on your life. For example, you can avoid buying expensive clothes, shoes, and other items which can take your entire salary.
Create An Emergency Fund
Your present life might be good but a hard time can come in the future. Nobody knows what will happen in the future. You may fall sick, you may lose your job which most people were facing during COVID and it can be anything. So, you need to put particular money in your emergency fund.
Save Money To Pay Your College Fees
You need to save money to pay your college fees if you go to college. However, you can get student loans.
But I think you should avoid student loans because they can pressurize your future life. If your earnings cannot afford college fees, then you can take certain money as a student loan.
Invest For Future
The future is uncertain. So, you need to invest some money to secure your future. You need to invest in such a way that can at least beat the current inflation rate.
You can invest your money for the long term in stocks and cryptos evaluating the fundamentals and technical indicators. When you invest early, you don't need to work for an extended period of your life.
Final Thoughts
Here it is, 31 proven easy to make money for teens. Do not just stick with one method to make money. Try more methods with patience, dedication, and full energy.
The most important thing to make money is the execution of your plans and developing the right mindset with goals. Starting working today with full interest. No one is stopping you to make money and to achieve your future goals.
If you start making money, don't just spend all of it. Save and invest money for your future goals so you can get financial freedom at an early age.
If you have any queries regarding this post, feel free to comment down below. I'll try to give the best advice for your questions.
FAQS On How To Make Money As A Teenager