Making money online is easier than ever, with countless opportunities available on the internet. You don't have to spend thousands of dollars or leave your home to get started.
Whether you're a beginner or a little more experienced, I'll provide you with the best ways to make money online in this article.
(I have researched and tried more than 100 ways to make money and come up with these ways based on my personal experience)
Each of these methods is simple to begin with, and you don't need to be an expert to see success. With commitment and effort, you can generate a good income without wasting time. So, what are you waiting for? Let's get started.
What are the best ways to make money online for beginners?
1. Become a Freelance Writer
Level Of Effort: High
Earning Potential: High
Set Up Time: Few hours to showcase your portfolio on freelance sites.
Freelance writing is one of my favorite ways to make money especially for beginners. Because freelance writing can be done for free.
I have gained valuable experience working with various companies as a freelance writer, leveraging the earnings to generate additional income online.
As a freelance writer, you have the opportunity to engage in research, writing, and editing tasks for diverse clients.
According to Upwork, freelance writers enjoy the opportunity to earn an average of $30 to $40 per hour.
The realm of freelance writing offers numerous avenues to generate income, including crafting engaging website content, maintaining blogs, producing articles or reports, providing ghostwriting services, and even creating captivating books or eBooks.
How to Get Started
To get started, I recommend the following things:
a. Decide the type of writing you want to do and the type of clients you want to work with. I encourage you to explore the vast opportunities available in various specialized areas, such as SEO writing, copywriting, travel writing, and more.
b. Build a portfolio of samples that demonstrate your skills and showcase your talent to potential clients. Of course, without portfolio, no one is going to trust you in this competitive world.
c. Utilize job boards and other online networks to find paying gigs.
d. Network and cold pitch to approach clients with your services.
e. Set up your profile on popular freelance platforms like Upwork, PeoplePerHour, Fiverr, Freelancer, Problogger, and more!
f. Once you land a writing project, it's important to create a contract that outlines the scope of work, deadlines, and payment terms.
g. Stay organized when it comes to managing multiple clients and projects.
Things To Know
Better to create your website to showcase your portfolio and build trust with clients.
Feel free to negotiate if a potential client is looking for a better rate. The industry standard is usually around $0.10 per word, but it's important to do research within the industry.
2. Get Paid to Test Websites and Apps
Level Of Effort: Low (easy)
Earning Potential: Moderate
Set Up Time: Few minutes to sign up and complete your profile.
Do you have an eye for detail and an interest in exploring the functionality of websites and apps? Testing websites and apps might be the perfect way to make money online without much hardwork.
Testing websites and apps pay well and require no technical or coding skills. Companies hire individuals to assess and provide feedback on their websites and apps, with the aim of enhancing user experience and making it effortless for customers.
How To Get Started
I'd like to highlight a crucial point: companies greatly value your contribution of accurate feedback and reviews.
Therefore, I encourage you to explore reviews from other testers and seek guidance from experienced individuals when beginning your journey in website and app testing.
To get started, sign up for testing websites and complete your profile. After that, you can find testing jobs along with the pay rate.
Here are the best sites to test websites and apps:
UserTesting: $4 to $120 per test, which lasts around 5-60 minutes.
UserBrain: $5 per test lasts around 5-20 minutes.
UTest: $5 per test on average.
UserFeel: $10 per test lasts around 10-60 minutes.
TryMyUI: $10 per test, lasts around 20-60 minutes.
Userlytics: $10 per test lasts around 20-40 minutes.
Things To Know
Specialize in one area. Companies want testers with specific, specialized expertise. For instance, if you're interested in e-commerce, specialize in that area and share your unique knowledge with companies.
Limited testing tasks are available on most of the platforms. So, sign up for multiple sites to maximize your earnings.
3. Become a Virtual Assistant
Level Of Effort: Moderate
Earning Potential: High
Set Up Time: Couple hours to sign up and build a portfolio on freelance sites.
A virtual assistant provides administrative, creative, and technical support to clients from remote locations.
So, I recommend you to become virtual assistant if you are extrovert and willing to offer particular services remotely. 
The global virtual assistant market grew from $9.61 billion in 2022 to $13.64 billion in 2023. With 41% growth in a year, there's a better opportunity to leverage your skills and make money.
As a virtual assistant, you do social media management, customer service, data entry, scheduling, etc. for companies.
According to Payscale, a virtual assistant makes an average of $17.33 per hour.
How To Get Started
A great way to begin is by setting up a profile on popular virtual assistant job platforms like Upwork, Fiverr, Guru, PeoplePerHour, and more.
While crafting your profile, be sure to highlight your background, experience, skills, and any relevant certifications that may be required.
Additionally, attach a few samples of your work to showcase your skills and capabilities.
The most important factor to consider when becoming a virtual assistant is to offer competitive rates that reflect the quality of your work.
To attract potential clients, it's important to present a comprehensive and easily understandable description of the services you offer.
While having a portfolio on freelancing sites is beneficial, it doesn't always guarantee client acquisition.
In numerous instances, implementing additional strategies like social media outreach, personalized emails, targeted advertising, and other proactive measures can be highly effective in attracting clients.
With the right skills and a good profile, you can quickly find clients looking for the services you offer.
Things To Know
Become a pro in one particular task to serve the best results for your clients.
Better to create your website to showcase your portfolio and tasks.
Getting an initial client takes a lot of work. Once you start building a client base, you can leverage your experience and positive reviews to attract even more clients.
4. Take Online Surveys
Level Of Effort: Low (easy)
Earning Potential: Low
Set Up Time: Few minutes to sign up and complete surveys.
One of the easiest and most common ways to make money online for beginners is to take online surveys.
I don't recommend you to complete online surveys if you are hoping to make significant money. 
You do not need special qualifications or experience in any area to take surveys, and the questions are easy to understand.
How To Get Started
You must register with a survey site before you can begin doing surveys. After signing up, you gain access to a variety of surveys. Once you've submitted your survey responses, you'll be rewarded for your participation.
Here are some of the best sites to take online surveys:
Swagbucks: Earn $0.3-$1.5 per survey, completing it in approximately 10 minutes. 
Survey Junkie: Earn $0.1-$3 per survey, with rewards varying based on the survey's length.
InboxDollars: Get rewarded with up to $5 per survey, which typically lasts for 30 minutes.
LifePoints: Earn a guaranteed $1 per survey, taking only about 15 minutes of your time.
Branded Surveys: Earn generous rewards of $0.5-$5 per survey, completing them within a reasonable time frame of 5-20 minutes.
Prize Rebel: Enjoy the potential to earn $0.5-$20 per survey, with an average completion time of just 10 minutes.
Things To Know
Maximize your earnings by signing up for a wide variety of sites that offer surveys.
Explore alternative ways to maximize your earnings through these survey sites, such as engaging in fun game activities, enjoying entertaining videos, and taking advantage of cashback opportunities while shopping.
5. Start a blog
Level Of Effort: High
Earning Potential: High
Set Up Time: Few hours to set up and a few months to start making money depending on the niche.
Starting a blog is my second most favorite ways to make money online for beginners. Thanks to the internet, bloggers of all kinds can earn an income and make money from their blogs including me.
Think blogging as a business. A business with low risk and significantly high reward. I have started this blog recently due to this mindset.
A blog provides a great way to connect to potential customers and engage with your audience, and it can also be a great source of income. According to ZipRecruiter, bloggers earn an average of $45,082 a year.
How To Get Started
To get started, you must decide on a niche for your blog. Whether it's a lifestyle blog, health and wellness advice, or a travel blog, this will guide your content creation process and make it easier for potential readers to find your blog.
Once you have chosen your niche, you can easily set up your blog by following a few simple steps. First, register your domain and hosting. Next, install WordPress, a user-friendly platform for blogging. Finally, design your blog to make it visually appealing and engaging.
Now, create content the audience loves, learn SEO to get traffic and promote it in various social media, email, or other marketing strategies.
Once your blog has attracted an audience, it's time to start monetizing. Try out advertising on your blog with Google Adsense or other ad networks.
Affiliate marketing, sponsored posts, guest posting, and product reviews are also great ways to make money with your blog.
Things To Know
Blogging takes commitment and dedication. Proper research and planning before you start are important to ensure success.
Partner with other bloggers in your niche, build links to increase trust and create a strong SEO strategy to succeed in blogging.
6. Participate in Online Focus Groups
Level Of Effort: Low (easy)
Earning Potential: Moderate
Set Up Time: Few minutes to sign up and complete your profile. 
Participating in online focus groups is an easy and quick way for beginners to make extra cash.
Companies use online focus groups to gain valuable market research information to better understand consumer demand and preferences.
Businesses are willing to pay for your views, opinions, and feedback. You have the opportunity to answer surveys or take part in live interviews and research programs.
How To Get Started
You have the opportunity to join online focus group sites using your email and create a comprehensive profile.
These sites thoughtfully evaluate your profile and choose you if they perceive you as dependable and well-suited. Once chosen, you can actively participate in focus groups and earn money.
Here are the best online focus group sites:
User Interviews: Earn an average of $75 for just 30 minutes of your valuable time!
Respodent.io: Get rewarded with $50 to $250 for participating in research.
FocusGroup.com: Earn generous rewards ranging from $70 to $250 per research opportunity.
Fieldwork: starts from $75 per research.
PingPong: $45 to $110 per research.
Things To Know
Sign up for all these platforms to maximize your earnings and opportunities!
Your opinion holds significant influence and can shape the company's decisions positively.
7. Make Money with Cashback Apps
Level Of Effort: Low (easy)
Earning Potential: Low
Set Up Time: Few minutes to sign up and shop.
You can get cash back from your purchases by using cashback apps. Just by regular shopping, you can easily make money online with cashback apps.
Cashback apps come with a range of exciting benefits, yet they follow a simple and consistent process. To begin, all you have to do is download and register for the app.
Once you've completed these quick steps, you'll have the freedom to explore various stores and indulge in hassle-free shopping.
As, you make purchases, you can see the cashback rewards that you're earning.
The amount of cashback you earn will depend on the store and the products you purchase. Some stores offer higher cashback rewards than others, so my opinion to you is to spend time researching to find the best deals.
Here are some of the best cashback apps I recommend to use:
Ibotta: Earn up to a $20 sign-up bonus and receive points when you shop.
TopCashBack: Earn up to 3% cashback offers and save money by applying coupons during purchase.
Rakuten: Get a $10 sign-up bonus and $25 when referring to friends. Offers 5-10% cashback.
Fetch Rewards: Get cashback on grocery shopping and earn a sign-up and referring bonus.
Capital One Shopping: Best for getting discounts while purchasing products.
Dosh: Get a $10 referring bonus and up to 40% cashback.
Shopkick: Also earn money by completing surveys, watching videos, and more.
Once you've earned enough cashback, you can redeem your rewards for gift cards, cash, or other rewards.
Depending on the app, you can cash out your rewards through PayPal or need to redeem them for a gift card to a specific store.
Things To Know
It is better to register for the app, which offers multiple ways to make money and cashback. For example, getting a sign-up bonus, referring friends, watching videos, etc.
Not all apps offer better cash-back deals. I recommend trying more apps and only considering shopping for better deals.
8. Become an Affiliate Marketer
Level Of Effort: High
Earning Potential: High
Set Up Time: Few minutes to find an affiliate program. Depending on how you promote, it can take a few days to weeks to get sales.
Affiliate marketing is a form of digital marketing where you earn a commission for referring customers to products or services.
Affiliate marketing is the best way to generate recurring passive income.
As an affiliate, you are connecting businesses to a customer and making commission out of it. Around 80% of affiliate marketers make more than $20,000 a year.
How To Get Started
The first step to becoming an affiliate marketer is to find affiliate programs that best fit your niche.
You have the opportunity to explore affiliate programs online through platforms like Google search, as well as ClickBank, Shareasale, Commission Junction, and more.
Once you discover a program that suits you, it's time to create an Affiliate ID. This code serves the purpose of tracking and monitoring your sales and promotions.
To effectively promote affiliate products, unleash your creativity by crafting engaging content, such as blog posts, social media updates, captivating images, and compelling videos.
You can offer valuable content that genuinely captures the interest of potential customers.
You should focus on products or services you believe in so that you can provide honest and detailed reviews to help customers make informed choices.
If you have some budget, you can also run ads on google and social media to get sales. 
Things To Know
Affiliate marketing is a multi-billion-dollar industry. So, a strategic affiliate marketer can easily make a full-time income.
Promoting products is quite hard. So, it can take time and patience to get sales.
9. Get Paid to Transcribe Audio Files
Level Of Effort: Moderate
Earning Potential: Moderate
Set Up Time: Few minutes to sign up for transcription sites. Can take time to create samples to show and get accepted.
Transcription is a rewarding process of converting audio or video files into text by actively listening and accurately transcribing the content.
It involves paying close attention to details and honing excellent listening skills, while also providing beginners with an enjoyable and financially rewarding opportunity to earn money.
Transcriptionist in the United States makes around $50,000 a year on average.
One thing I like most about transcribing audio files is that it is simple and even beginners online workers to do. You don't need to put much physical and mental effort for transcription.
All you need to get started is a computer, internet access, headphone and basic transcription software.
How To Get Started
You need to find an online platform or company to work for. The best way to do this is to search for companies with an online transcription service that enables you to work remotely. Here's the list of the best transcription jobs and companies.
Once you have discovered potential employers, craft a compelling resume and cover letter highlighting your qualifications and transcription experience.
Now, you have the opportunity to begin your job application process. Many transcription services have a skill assessment test that allows you to showcase your abilities. Once you have successfully passed the test, you can start your transcription journey.
You'll have the opportunity to work on a diverse range of projects, including both short audio clips and longer ones that can be as engaging as an hour or more. You'll typically be compensated per audio hour, offering a fair payment structure.
Pay rates may vary, but they can range from a few cents per audio minute to $30 or even more, depending on the complexity of the audio file.
Some dedicated transcription training courses are available for those who want to establish themselves as professional transcribers. These courses cover everything from the basics of transcription to advanced techniques and tools to help improve transcribing accuracy.
Things To Know
Becoming a general transcriptionist doesn't require experience in most companies. However, you may need experience in legal or medical transcription.
Joining freelance sites such as Fiverr, Upwork and PeoplePerHour can be fruitful in getting high-paying clients.
10. Create an Online Store
Level Of Effort: Moderate
Earning Potential: High
Set Up Time: Few hours depending on the type of store.
The digital economy is burgeoning, and starting an online store can be a great way to make money online for a beginner.
Around 70% of the US population is shopping online, equal to 230.5 million people. So, there is a big opportunity to create an online store and sell products.
Creating online store is a super scalable ways to make money. I know people making multi million dollars a year with their online store. But, that's not easy as said.
Creating an online store is simple, with many platforms available. I recommend you to create online store from Shopify (because it is most popular and beginner friendly).
How To Get Started
First, decide the product you want to sell online. Take into account the positive trend of the item and the exciting potential for customer demand.
Next, discover a dependable supplier that can provide you with the most advantageous offer. Furthermore, explore the associated costs, such as shipping, taxes, and any other expenses related to the purchase.
Afterward, build your online store using user-friendly platforms like Shopify to showcase your products effectively. Ensure your store is easy to navigate and user-friendly, so customers can easily find what they're looking for.
Finally, promote your store. Leverage the diverse online platforms, including social media, email marketing, and Search Engine Optimization (SEO).
Things To Know
Marketing is key for selling products. Leverage free (social media, content, email) and paid (social media ads, influencer, google ads) marketing to bring sales.
Don't give up too early. If one product fails, try another with proper research.
11. Rent Out Your Home or Room on Airbnb
Level Of Effort: Low
Earning Potential: Moderate
Set Up Time: Around 10 minutes to register on Airbnb
Renting a home or room on Airbnb is a great way to capitalize on space by inviting guests to stay and make money.
Airbnb offers users a platform to rent out any space they own. You can go to the Airbnb and list your room for rent.
Airbnb allows you to set your prices and availability and is highly rated, so potential guests can feel secure and safe booking a stay.
When setting up your Airbnb listing, I highly recommend being transparent about the size of space and the array of amenities available, including laundry facilities, WiFi, and a well-equipped kitchen.
Describing your space accurately will ensure you have no unpleasant surprises when guests arrive. 
Moreover, showcasing high-quality photos will effectively communicate the experience awaiting potential guests.
Ensuring the safety of both yourself and your guests is a crucial aspect to take into account when renting out your home or room. By adhering to Airbnb policies prior to listing, you will gain a comprehensive understanding of the rental process.
12. Sell Photos Online
Level Of Effort: Low
Earning Potential: Moderate
Set Up Time: Few minutes to register on stock photo sites.
If you are a budding beginner or have taken photos over the years, selling them online is a great way to make some extra money as a beginner.
Popular online marketplaces such as Shutterstock and iStockPhoto allow you to upload and sell your images. You can also license your photos and receive a percentage of any sales.
Before you get started, I highly recommend acquainting yourself with copyright laws; it's important to respect the rights of creators and obtain express permission before selling copyrighted photos.
Moreover, ensure that the photos you're selling exceed expectations in terms of quality and will undoubtedly bring immense customer satisfaction.
When everything is set up, it's time to promote your images. You can share them on social media, create a blog to show off your photos, and reach out directly to potential customers.
13. Start a Podcast
Level Of Effort: High
Earning Potential: High
Set Up Time: Couple of hours to register and host podcasts.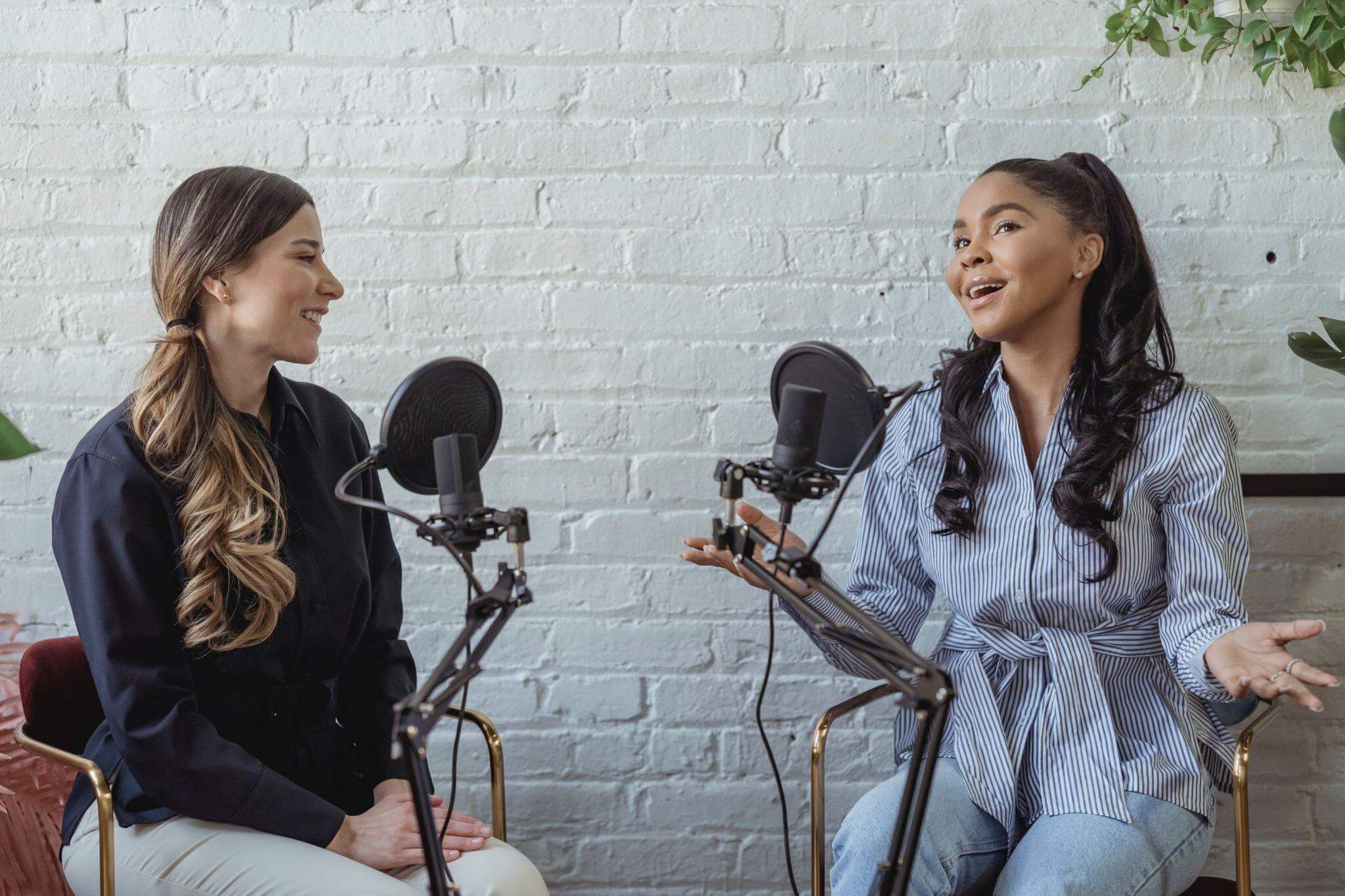 Starting a podcast can be an incredibly rewarding experience, allowing you to share your ideas and knowledge with a global audience of over 464 million listeners.
To embark on your podcasting journey, begin by identifying a topic that truly ignites your passion.
Once you have your topic, immerse yourself in creating captivating content, from recording to editing and producing episodes.
Next, establish a hosting platform like iTunes or Spotify to extend the reach of your podcast.
To monetize your podcast, explore exciting opportunities such as sponsorship deals, product placements, ads, or even offering exclusive access to select episodes.
Additionally, consider creating a Patron account or providing private coaching services to further monetize your podcasting venture.
The final step involves spreading the word about your podcast, ensuring that it reaches the ears of eager listeners.
Utilize the power of social media platforms and email lists to connect with and engage your audience through compelling content.
You can also collaborate with other podcasts, contribute guest posts to prominent websites, or even participate in interviews on other podcasts to mutually benefit from cross-promotion and expand your listenership.
14. Offer Online Courses
Level Of Effort: High
Earning Potential: High
Set Up Time: Couple of weeks to create and sell courses.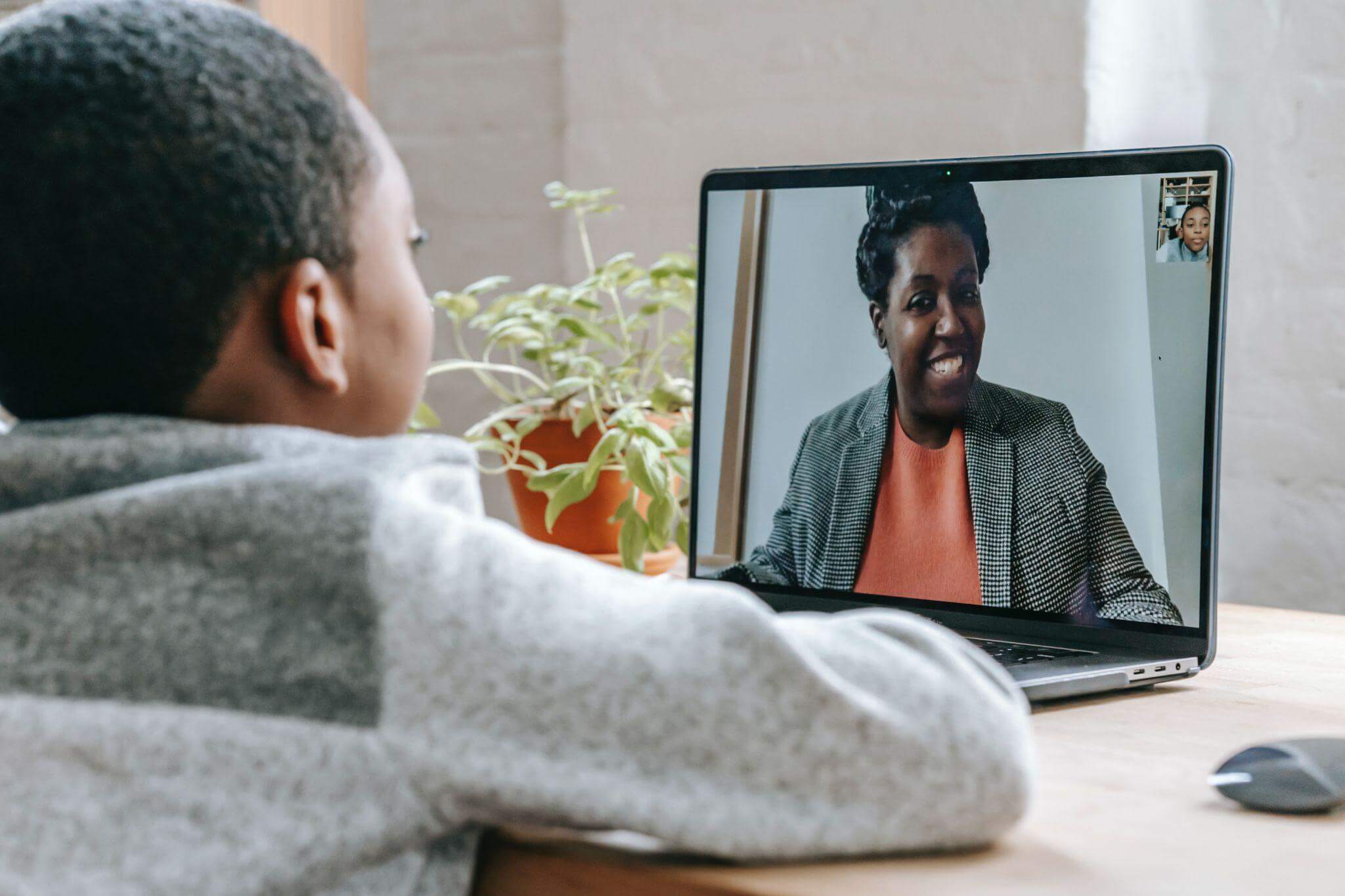 You can monetize your expertise and make a living from home by teaching others what you know.
One thing I like most about offering online courses is that you don't need specific qualifications to teach. You can use your knowledge and skills to create a course that helps others.
To begin, select an exciting topic you can teach and craft a comprehensive outline.
Next, explore various platforms to find the perfect one for hosting your course. Popular platforms such as Udemy and Teachable offer easy-to-use tools to create engaging courses.
Once your course is prepared, embark on the exciting journey of promoting your valuable content. Use social media and other channels such as email and forums to reach potential customers.
I recommend you to build up a reputation by offering discounts, giving out free samples of your course, and collaborating with influencers in your niche.
15. Buy and Sell Domain Names
Level Of Effort: Low
Earning Potential: High
Set Up Time: Couple of minutes to register domains.
Buying and selling domain names can be a lucrative source of income online, and it's a great option for beginners with barely any technical knowledge.
The most expensive domain ever sold was carinsurance.com, which went for an astounding $49.7 million!
When getting started, there are a few key points to keep in mind:
Firstly, it's important to understand the domain name's current value; numerous resources such as Sedo or GoDaddy can help determine this.
Additionally, several online forums and other resources can provide insight into the current market value of certain domains.
Another thing I want to make clear upfront is that the negotiation process may take some time, so be patient and resist the urge to purchase a domain impulsively.
Lastly, become familiar with the legal aspects of buying or selling domain names; this is essential for any successful transaction.
16. Do Micro Tasks on Mechanical Turk
Level Of Effort: Low (easy)
Earning Potential: Low
Set Up Time: Around 5 minutes to register.
Mechanical Turk (MTurk) is an Amazon-owned platform that provides a marketplace for digital tasks to be completed for money.
The majority of the assignments on MTurk are short, easy, and simple. However, as with any job, it's important to understand what you are signing up for before taking the job.
You can start making money by doing simple tasks like filling out surveys, watching videos, and transcribing audio.
As you progress and become more skilled, you can look for higher-paying tasks such as coding, website development, and data entry.
All tasks list the approximate time it takes to complete and the amount of money you can earn.
You can also leave feedback on other workers' tasks and read feedback to ensure you meet the requirements.
To make money on MTurk, read the rules and pay attention to detail when completing tasks. Like completing surveys, I only recommend MTurk to make few bucks in your spare time.
17. Teach English to Students Online
Level Of Effort: Moderate
Earning Potential: Moderate
Set Up Time: Few minutes to register to tutor sites.
Since English is the most commonly spoken language in the world, there is a great need for people who can instruct learners in other nations in the English language.
As an online English teacher, you teach English to students from all over the world who do not have the same native language.
You can use online educational platforms such as edX or Udemy to host your classes.
These platforms ease you to set up your customized course material and use their built-in learning tools to engage your students.
You can also sign up for English tutoring websites such as Cambly, Preply, Italky, etc., to make quick money.
18. Do Data Entry Work Online
Level Of Effort: Moderate
Earning Potential: Moderate
Set Up Time: Few minutes to register to data entry sites.
Data entry involves inputting text into a computer-based system, typically from paper-based documents.
It's a great opportunity for beginners to make money working from home, as it requires no special skills and is easy to do.
On average, data entry clerks earn a competitive hourly wage of $17.47.
To explore data entry opportunities, consider joining popular freelancing platforms such as Fiverr, Upwork, FlexJobs, and more.
You can also find relevant job postings on dedicated data entry websites like DataPlus, Axion Data Services, DionData Solutions, and others.
The earning potential in data entry can vary, as most jobs offer hourly compensation ranging from $10 to $25 per hour.
In certain cases, data entry positions are project-based, meaning you will receive payment for each completed project rather than an hourly rate.
Data entry roles typically require proficient typing skills and keen attention to detail. Generally, basic computer knowledge and a typing test are prerequisites for employment.
Moreover, some employers may prefer candidates with a college degree or specific certifications.
19. Start a YouTube Channel
Level Of Effort: Moderate
Earning Potential: High
Set Up Time: Few minutes to create the channel.
Creating YouTube channel is the best way to make long term money online for those you are extrovert.
Contrary to popular belief, you don't need extensive video production or editing skills – you only need an idea, a camera, and a computer.
You can even create content using existing footage and images! According to Zipcutter, YouTubers make an average of $60,000 annually.
To start your YouTube channel, pick a topic and create content related to it.
Consider showcasing your art, sharing product reviews and tutorials, or even creating entertaining travel videos and funny sketches. It's also important to post content regularly and to maintain high standards.
As you embark on your content creation journey, it's important to connect with others and grow your audience.
Promote your channel on social media, establish connections with fellow YouTubers, and collaborate with like-minded content creators. This way, you can expand your reach and make your content even more enjoyable for viewers.
Finally, you can make money on YouTube using ads or sponsored videos on your channel. You can also promote products, brands, and much more for an income.
Overall, Youtube channel is a long term and stable ways to make money for beginners.
20. Mystery Shopper
Level Of Effort: Low
Earning Potential: Low
Set Up Time: Few minutes to register for companies.
Mystery shopping might be the perfect side hustle for you if you are looking for a way to make money online through a fun and engaging activity.
Mystery shopping is a great way for beginners to make money online by providing valuable feedback to companies about their customer service, products, and services.
As a mystery shopper, your role is to enjoy the shopping experience in person or online, depending on the assignment, and provide valuable feedback.
Companies commonly utilize mystery shopping to assess the excellence of their customer service, products, and services.
To begin your journey as a mystery shopper, simply sign up with an agency. They will provide you with assignments and compensate you for your valuable contributions.
Some of the best mystery shopping sites are BestMark, Market Force, IntelliShop, etc.
21. Sell your notes
Level Of Effort: Low
Earning Potential: Low
Set Up Time: Few minutes to sign up for note-selling sites.
If you're a student, selling your notes online is a great method to earn additional cash because you'll need it for textbooks, tuition, and other educational costs.
Additionally, it is a great way to make money if you are a diligent note-taker and can provide quality notes that others are willing to purchase.
You can start selling your notes by creating a profile on a website such as Note Swap, Stuvia, Studypool, etc., that allows listing your notes and set a price for each one.
Set a reasonable price to attract buyers and be competitive in the market. Once your profile is set up, look for buyers and start selling your notes.
Provide quality notes, be patient when answering questions, and prioritize safety as you complete transactions. It is also vital to have a clear return policy in place to prevent any problems with buyers regarding notes that may not be as expected.
22. Sell On Etsy
Level Of Effort: Moderate
Earning Potential: Moderate
Set Up Time: Up to an hour or more to set up an Etsy shop.
Whether you're familiar or not, Etsy is an amazing online marketplace for talented makers and vintage curators to market and sell their handmade creations.
It's incredibly easy to get started; you must create an account, set up your shop, and add items to your listings.
When you're getting ready to open your shop, give some thought to your shop name and the products you want to offer. Then, dedicate time to crafting high-quality products with care and creativity.
Give meticulous attention to every detail, capture stunning photographs to showcase your items, and write informative descriptions that entice potential customers.
To expand and advertise your shop, explore the option of joining Etsy groups, leveraging social media platforms, or even starting a blog to enhance your online presence.
You can use blog posts to discuss the items you're selling, provide helpful tips and tricks, or share more about the story behind your shop. Taking these steps can help to foster a loyal customer base.
23. Become a Proofreader or Editor
Level Of Effort: Moderate
Earning Potential: Moderate
Set Up Time: Few minutes to sign up for proofreading sites. Can take time to build portfolio and get accepted.
Proofreading and editing are highly sought-after services that entrepreneurs and individuals often require. If you have an eagle eye for detail and a talent for grammar, you can use these skills to make great money as a side hustle or even a full-time income.
Proofreading is carefully examining a document to find and correct any errors, such as typos, spelling, grammatical, sentence structure, and punctuation.
To get started as a proofreader or editor, it's important to become familiar with the two processes. Refresh yourself on the grammar and punctuation rules, and practice reading and editing documents.
There are several resources online to help you learn, like books on grammar and writing or websites like Grammarly.
After that, decide what services you want to provide. Do you want to offer proofreading, editing, or both?
Finally, reach out to potential clients. Once you have a portfolio and some experience, start building your network and connect with professionals in the field. You can join social media groups, subscribe to industry newsletters, or contact friends and family who might need your services.
24. Take on Gigs on TaskRabbit
Level Of Effort: Low
Earning Potential: Moderate
Set Up Time: Few minutes to register for TaskRabbit
TaskRabbit is an online platform designed to ease for people to find tasks that need to be done.
To get started, create an account, browse and select tasks you are interested in.
It can be anything from running errands, delivering items, cleaning homes, and more. You can take on one task at a time or multiple tasks as desired.
When selecting tasks, read through the list of requirements carefully so you know you can meet them. Once you choose the task, you will be connected with the TaskRabbit Client who posted it and will be expected to complete it within the specified time frame.
25. Become a Social Media Manager
Level Of Effort: Moderate
Earning Potential: High
Set Up Time: Few minutes to sign up on social media. 
Managing a company's social media profiles on websites like Facebook, Twitter, Instagram, and YouTube responsibilities as a social media manager.
It includes creative campaigns, posting regular updates and engaging with followers, responding to customer queries, monitoring analytics, and creating content such as images, videos, podcasts, and blog posts.
According to Payscale, the social media manager makes an average of $53,060 annually.
Social media managers create relationships with their followers, know their audience, and engage with them.
26. Become A Graphic Designer
Level Of Effort: Moderate
Earning Potential: High
Set Up Time: Few hours to register and build a profile on freelancing sites.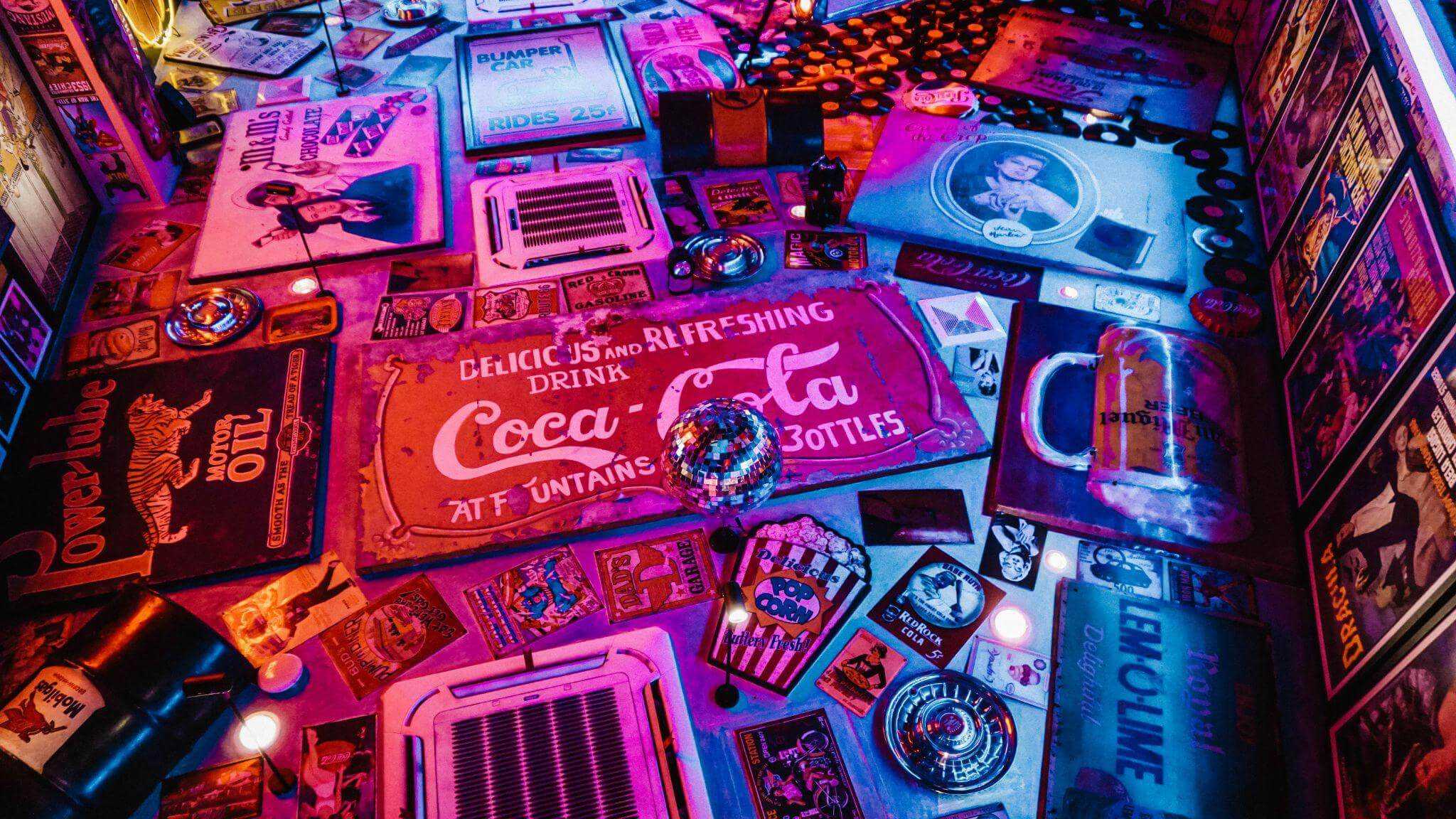 After all, you don't need a degree or expensive software to start and make money with a graphic designer.
All you need is some creativity and a few tools. With the right skills, you can start designing logos, websites, and other digital products that can translate into income. According to Indeed, a graphic designer earns an average of $20.26 per hour.
Learn the fundamentals of design, including components like layout, typography, and color, if you want to become a graphic designer.
Learn how to use design programs including Adobe Illustrator, InDesign, and Photoshop. Online tutorials on these programs are available for free or at a modest fee to get you started.
Once you have the design basics, you can start looking for projects. Look for freelance job sites like Fiverr, Upwork, Guru, etc., that list design gigs or contact businesses that may need your services. You can also start marketing yourself on social media and connecting with potential clients.
Understand the requirements, the timeline, and the budget when taking on projects. Define the deliverables and how you will be compensated for your work. As you build your portfolio, you can charge more for your services.
27. Become an Instagram influencer
Level Of Effort: Moderate
Earning Potential: High
Set Up Time: Few minutes to register for Instagram and create a profile.
With a smartphone and a few tools, you can become a successful Instagram influencer and make money.
An Instagram influencer can earn an average annual income of $54,000.
Here are a few tips to get you started:
Develop an Instagram account that reflects your unique style. Begin by sharing content that highlights your skills and interests. Your content can range from fashion photos to travel shots and even cooking videos.
Cultivate an audience and actively engage with them by responding to comments and messages.
Establish partnerships with companies. Once you have established a solid following, reach out to brands that align with your interests and passions. Offer collaborative opportunities such as product reviews, sponsored posts, or giveaways, depending on the type of content you create.
Explore various monetization strategies, including affiliate marketing and sponsored posts, among others.
28. Invest And Trade on Stocks
Level Of Effort: Low (Easy)
Earning Potential: High
Set Up Time: Few minutes to register for a brokerage account.
Investing and trading stocks can be a great way to diversify your portfolio and build wealth over time. However, it is essential to understand the risks and rewards associated with stock trading before taking the plunge. Patience, research, and a close eye on the markets are key in investing.
There are two great strategies for investing: day trading and long-term investing. Day traders aim to make profits by taking advantage of short-term price changes in the market. On the other hand, long-term investors focus on building wealth over time by investing in stocks with growth potential.
To begin, simply open a brokerage account and deposit funds. Then, carefully choose stocks that align with your risk tolerance and have the potential to generate strong returns.
Conducting research on companies with solid financials and a strong track record can help you identify stocks with great potential. Additionally, staying informed about the overall condition of the stock market will enable you to determine if stocks are worthwhile investments.
29. Become a video editor
Level Of Effort: Moderate
Earning Potential: High
Set Up Time: Few minutes to create a profile on freelancing sites.
Video editing is a sought-after job with many companies and individuals requiring assistance to craft captivating videos for their ventures.
As a video editor, you can earn money and even do it from the coziness of your own home. According to Indeed, a video editor earns an average of $20.59 per hour.
For you to become a successful video editor, you require technical capabilities and understanding. You have to be well-versed in video editing software such as Adobe Premiere Pro, Final Cut Pro, and DaVinci Resolve.
Fortunately, there are several video editing training courses available online, so you can begin even if you don't have much experience.
You should compose a portfolio of your work that displays your abilities. To find clients, you can join freelancing sites such as Fiverr, Upwork, Guru, etc.
Another way to find clients is to cold email those who may want video editing services. For example, you can email Youtubers and ask if they need video editors.
You can set your rates and packages, offer discounts, and choose who you want to work with.
Sell Print on Demand Products
Level Of Effort: Moderate
Earning Potential: High
Set Up Time: Few hours set up store and create design.
Print on demand (POD) is a great way for beginners to start earning money online without large upfront costs or inventory.
The idea is that you upload your original designs to a POD website, like CafePress, Zazzle, or Redbubble. Customers can then order printed products with your designs, like t-shirts, mugs, phone cases, etc.
When an order comes in, the POD company prints the product on-demand and ships it directly to the customer. You simply sit back and collect your profits.
The major advantage of POD for beginners is that there's no risk or upfront costs.
You don't have to carry inventory or deal with printing and shipping. Just focus on great designs that customers want to buy.
Start by researching in-demand niche markets and trending interests. You can use free graphic design software like Canva to create appealing designs. Upload them to multiple POD sites to maximize exposure.
As your designs start selling, reinvest profits into marketing to scale up. 
Final Thoughts
In conclusion, making money online is a practical and viable option for any individual with the will and ambition to do something different.
I highly recommend exploring numerous exciting opportunities to earn money online without any cost, such as freelancing, transcription jobs, virtual assistant positions, and even starting your own blog (with an initial investment of only $100 per year).
Because there is nothing to lose even if you didn't make any money. At least you can learn many things in your spare time.
Take the time to explore the best opportunities available, and with hard work and dedication, you can make a consistent income from the comfort of your own home.
So why not get started today and start your journey toward financial freedom?
How To Make Money Online FAQs