Need to make some quick cash? Life is full of surprises, and sometimes our wallets could use extra padding.
Whether you're facing an unexpected expense, looking to save up for a special purchase, or just want some extra spending money, there are various ways to earn $100 fast.
In this article, I'll discuss 17 proven methods to make $100 fast. I can assure you that at least one of these tried-and-tested methods can make you quick $100.
17 Easy and Legit Ways to Make $100 Fast
Freelancing
Freelancing presents a fantastic opportunity to swiftly earn $100 by offering your valuable skills and services to a diverse online marketplace.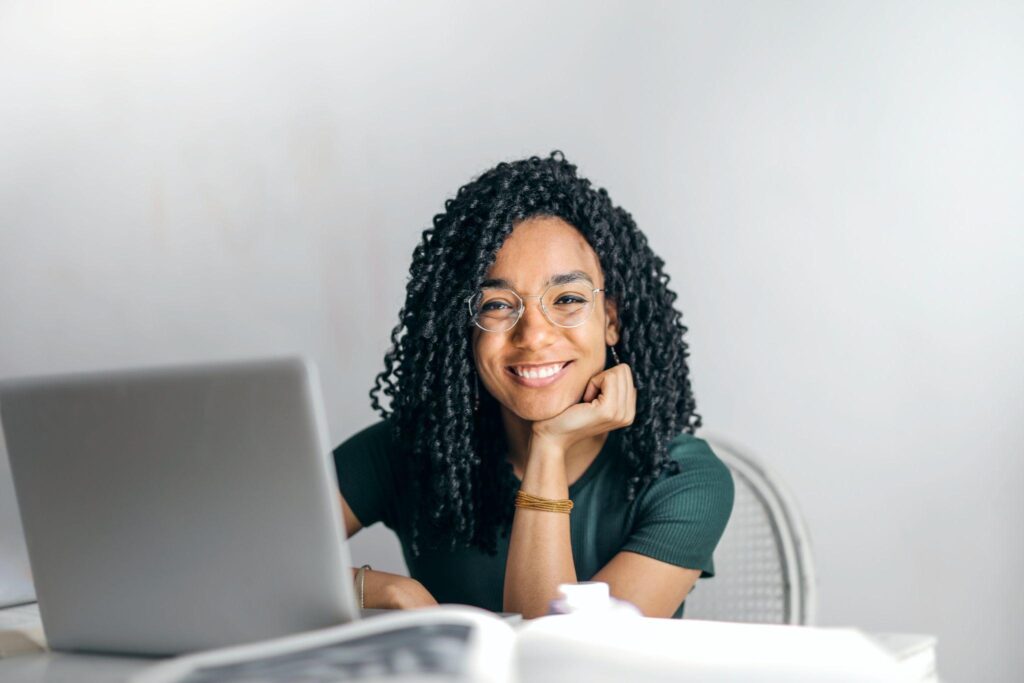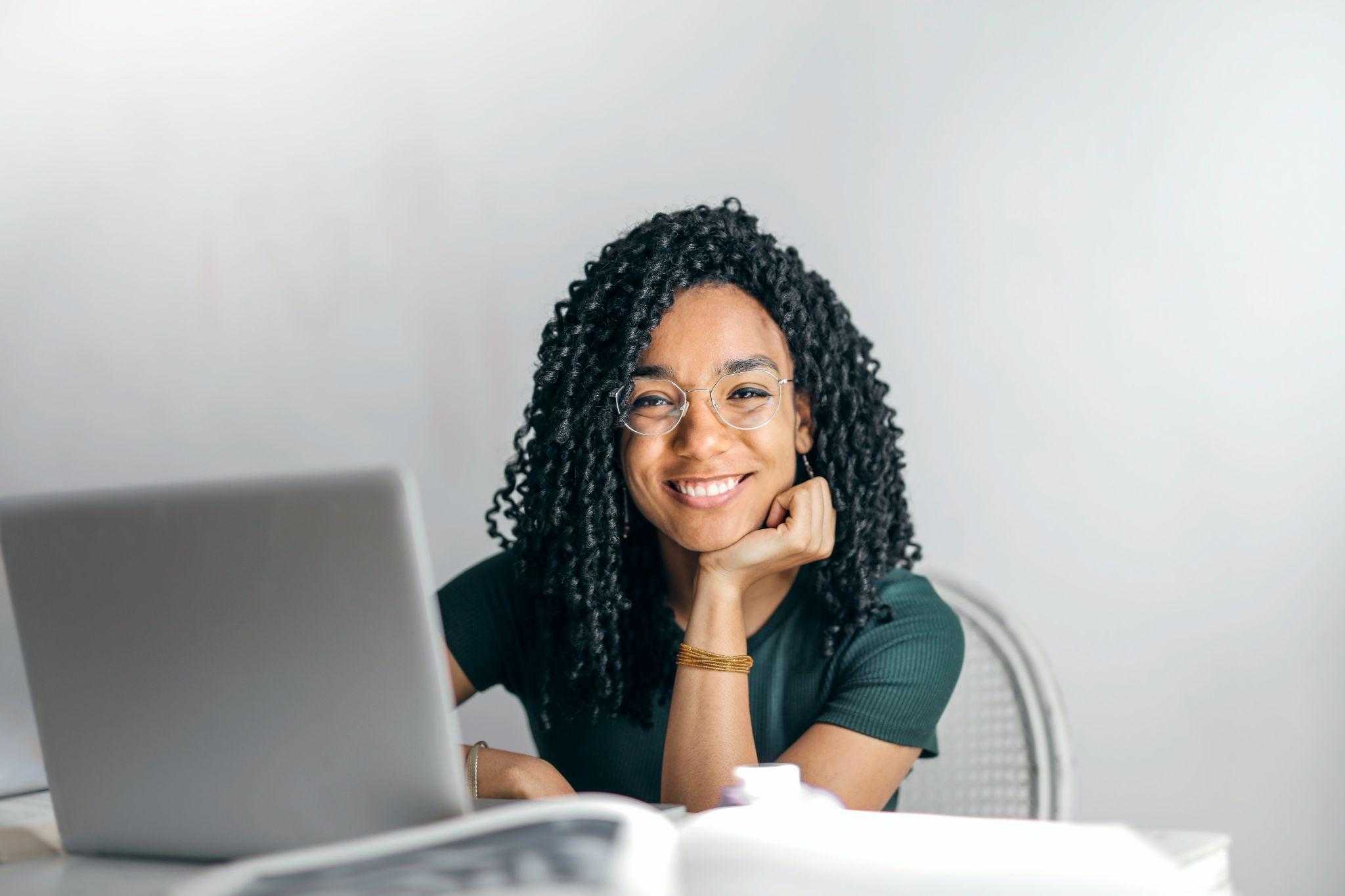 Various freelancing platforms abound, catering to your specific expertise and interests. Here's a list of reputable sites to explore:
Upwork
Fiverr
Freelancer
Guru
PeoplePerHour
These platforms allow you to connect with potential clients in need of your services and provide a variety of job possibilities. Let's talk about the services you can offer clients on these platforms:
Graphic Design
Web Development
Social Media Management
Video Editing
Translation
Voiceover and Audio Services
Digital Marketing
Illustration
The key to success is showcasing your skills and expertise effectively. Set competitive rates, deliver quality work, and maintain professionalism to attract clients and accelerate your earnings.
By utilizing these freelancing platforms and offering your services strategically, you can quickly reach your $100 goal while doing what you love.
Bank Account Sign-up Bonuses
Making money through bank account sign-up bonuses is a sweet deal!
Several banks provide cash rewards for opening new accounts and fulfilling certain conditions. This means you can earn free money without much hassle!
Here's the deal: Find banks that offer these sign-up bonuses. Look for ones that match your needs, such as reasonable minimum balance requirements and no exorbitant monthly fees.
Here are some banks that offer sign-up bonuses:
Chase Bank: You can get $200 for opening a Chase Total Trading account. The best part is you can deposit any amount within 90 days to receive a sign-up bonus.
Fifth Third Bank: You can get $225 for opening an account. But you need to deposit at least $500 within 90 days of opening the account to claim the bonus.
TD Bank Checking: Get $150 for opening a checking account and depositing $500.
Sell your stuff
Selling your stuff is an effective way to earn quick money. Check your surroundings for items you no longer use or need. It's all about decluttering your space and turning those unwanted things into dollars.
Begin by organizing your unwanted things, such as clothes, gadgets, books, and toys. Take clear photos to attract potential buyers.
You can sell locally through garage sales or opt for online platforms like eBay, Facebook Marketplace, Letgo, or Decluttr.
Snap some pics of your items, write up short and snappy descriptions, and boom! Your stuff is up for grabs!
Remember to set reasonable prices – you want to attract buyers, after all. And don't forget to be honest about the condition of your items.
Honesty builds trust! Once someone shows interest, be responsive, and arrange a safe meet-up or shipping method.
Stay alert for scams, though. Stick to reputable platforms, and never share personal info with potential buyers. Safety first, folks!
Test websites and apps
Testing websites and apps to make money involves sharing feedback and opinions about user experiences.
Companies hire individuals to try out their websites and applications and offer valuable insights.
Here are some of the best sites that offer website and app testing:
UserTesting: $10 for 20 minutes of test.
UserBrain: $5 for 5-20 minutes of test.
UTest: $5 per test for 15 minutes of test on average.
UserFeel: $3 to $30 for 5 to 60 minutes of test
TryMyUI: $10 per test that requires 15-20 minutes.
Userlytics: $10 per test that lasts around 20-40 minutes.
During the tests, you complete specific tasks while recording your screen and voice. It's straightforward and doesn't require technical skills. Honest and clear feedback is essential, as companies seek real user opinions for improvements.
Pro Tip: I recommend you sign up for all these sites because there are limited testing tasks on each site.
Complete online surveys
Completing online surveys is an easy way to make extra cash. Companies are eager to gather consumer opinions and are willing to pay for them.
To get started, sign up on legit survey websites. Once registered, you'll receive survey invitations based on your profile.
Here are some legit survey sites:
While online surveys won't make you a fortune, they can help you make $100 or more fairly quickly, depending on your dedication and availability.
Consider combining survey-taking with other side hustles for a diversified income stream.
Get free money to sign up
Numerous websites and apps out there offer sweet sign-up bonuses or referral rewards.
Some platforms might provide paypal money, gift cards, or even free stocks, just for signing up and creating an account.
Here are some of the best sites that offer lucrative sign-up bonuses:
Public.com: Get free stock up to $300 for signing up and depositing some cash.
Rakuten: $10 for signing up. You need to make a qualifying purchase of $25 within 90 days of signing up.
Acorns: $15. You need to create an account, link your bank account and invest at least $5.
MyPoints: $5 for signing up and conforming email.
Dosh: $5 for downloading the app and linking your first card.
Honey: $5 for signing up and downloading the browser extension.
Robinhood: $20 for creating an account and linking your bank account.
Read: 17 apps that give you free sign up money.
Become a delivery driver
Sign up as a delivery driver for popular meal delivery services like UberEats, DoorDash, Grubhub, Instacart, and Postmates if you want to make money quickly.
You can also look into chances with rideshare applications like Uber and Lyft to provide transportation services.
The procedure is simple: sign up for these sites, go through a routine background check, and you're ready to start earning.
Simply turn on the app when you have spare time, and you can begin accepting delivery or ride requests. The flexibility is a significant advantage as you can choose your working hours and preferred locations.
Your earnings will be directly tied to the number of deliveries or rides you complete, and you also get to retain the tips received from customers, which can significantly boost your income. Moreover, owning a luxurious car is not necessary; a reliable vehicle is sufficient.
With a few hours of delivery tasks, I am pretty sure you can make quick 100 bucks.
Get Paid to Play Games
If you enjoy playing games, you can earn money by doing so online. There are legitimate websites and applications that reward you with real money or gift cards for your gaming and enjoyable activities.
Some of the legit games that pay you are Bingo Cash, Solitaire Cash, MistPlay, Blackout Bingo, Swagbucks Live, etc.
For more, read this article to know about 28 legit apps that pay you to play games.
Here's how it works: you simply join up for these platforms, and they provide you with a diverse selection of games to choose from.
It could range from puzzles to high-octane adventures. You pick the games you enjoy and start playing!
As you progress, these platforms may ask you to complete certain tasks or achieve specific levels. The more tasks you do or levels you conquer, the more rewards you earn. It's like getting paid while having a great time!
I recommend you play multiple games to quickly make $100.
Babysitting or Petsitting
Babysitting or petsitting is a great way to make quick money. It's simple – take care of kids or pets while their parents or owners are away.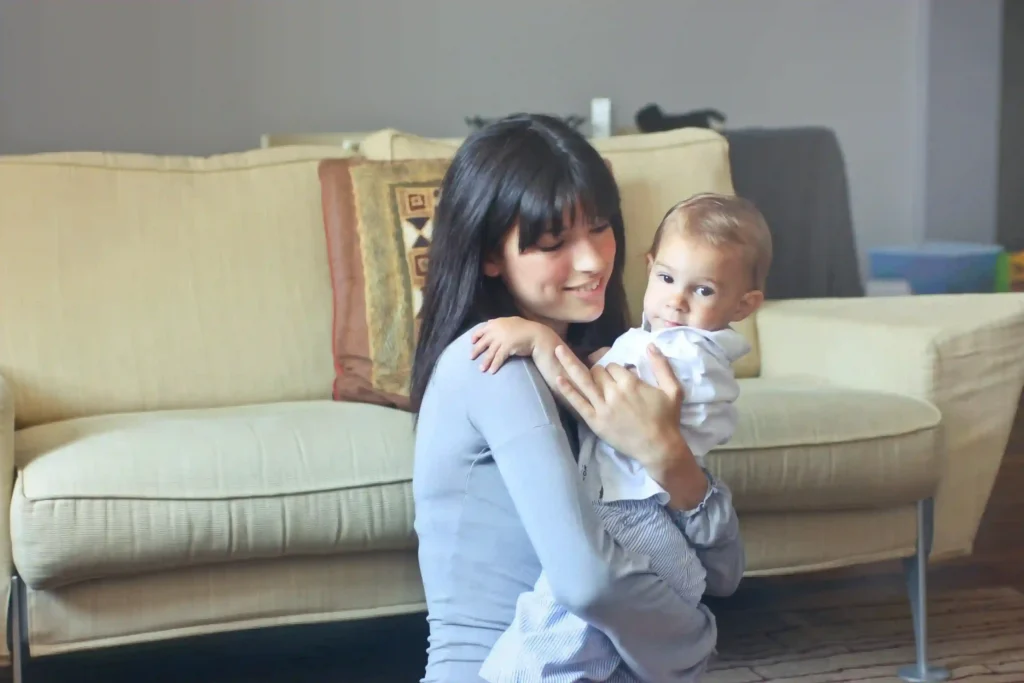 If you're good with children or animals, this gig can be a breeze. Just make sure to be responsible and attentive.
To get started, spread the word among your friends, family, and neighbors that you're available for babysitting or pet sitting.
Word-of-mouth is powerful! You can also create flyers or post on local community groups or social media to attract potential clients.
You can also join babysitter and petsitter platforms like Care.com, Sittercity, UrbanSitter, River, Petbacker, etc to get jobs.
When babysitting, keep the kids entertained with games and activities. Make sure they're safe at all times.
If you're petsitting, give the animals plenty of attention, food, and water. Take dogs for walks or play with them to keep them happy.
Set a fair price for your services based on the local rates and the number of hours you'll be looking after the kids or pets.
You can make $15 to $25 per hour doing babysitting and pet-sitting tasks. With 4 to 6 hours of work, you can make $100.
Gig Economy Apps
Alright, let's talk about gig economy apps! These little gems can help you make that quick $100 you're after.
Gig what? Yeah, gig economy apps are like your personal side hustle assistant. They hook you up with short-term gigs or tasks in your area. No long-term commitments here!
You've got TaskRabbit, Gigwalk, Handy.com, and others. You sign up, enter your skills, and bam! You're ready to roll.
People post gigs they need help with, like assembling furniture, fixing stuff, or running errands. You pick the ones that fit your schedule and skills.
The beauty of gig apps is flexibility. Need extra cash this weekend? Open the app, see what's available, and snag a gig. You choose when and where to work. Plus, you can explore different gigs and meet new people.
Make $100 Fast with Cash Back Apps
You can effortlessly earn cashback through popular cashback apps like Ibotta and Rakuten! These apps offer you money back when you shop online at participating stores.
No need to hunt for coupons or deals – just shop as usual, and enjoy the rewards!
Ibotta specializes in groceries and everyday items. Simply scan your receipt after shopping, and get up to 30% cashback credited to your account. You can even link your loyalty cards for automatic rewards.
Rakuten covers a wide range of stores such as Target, Nike, Sephora, Walmart, and many more. When you access a store through Rakuten's app or website, they give you a percentage (up to 20%) of your purchase as cashback.
You can also try other apps like Dosh, FetchRewards, Coupons.com, etc. to get cash back on your purchases.
Once you've accumulated enough cashback, withdraw it through methods like PayPal or a check. You can also earn extra money by referring to these apps with your friends and family.
Get Free Stock
Do you know those investing apps that let you buy and sell stocks? Well, some of these apps want to get more users onboard, and they're willing to hand out free stocks as a sweet deal! How cool is that?
You can sign up for those platforms, complete your profile and link your bank account to get a free stock!
It's like a little welcome gift. On some platforms, you need to put in some of your money right away to get that free stock!
Here are some of the best investment platforms that offer free stock:
Robinhood: Get free stock worth between $5-$200 for creating an account and linking your bank account.
Webull: You can get 2 free stocks (worth between $3 – $300 each) for creating an account. And extra 4-10 stocks (worth between $7 to $3000 each) if you deposit at least $100 in your account.
Public: Get free stock worth between $3 to $300 for creating an account and depositing at least $20 in your account.
Stash: Get free stocks worth $20 for creating an account and depositing at least $5 in your account.
Rent out your assets
Utilizing underutilized assets to generate quick income is a wise move. Consider engaging in the process of renting out your spare space or belongings to interested parties.
Various platforms such as Airbnb offer the opportunity to earn extra cash by renting out a spare room or parking spot.
These platforms cater to the needs of travelers seeking affordable accommodations or parking spaces.
Before proceeding, prioritize safety by thoroughly vetting potential guests or renters. Ensure that valuable or personal belongings are securely stored to prevent any mishaps.
Effective communication is essential; set clear guidelines and expectations to prevent misunderstandings.
Take on odd jobs
Odd jobs are simple tasks you can do to make money fast. Some of the odd jobs you can do are:
Lawn Mower
Yard Work
Dog Walker
Iceberg Mover
Beer Tester
Leaves Raker
Fence Painter
Garage Organizer
So, how do you start? Spread the word! Tell your friends, neighbors, and family that you're open for business. They might know someone who needs a hand, and word of mouth works like magic.
Want more options? Hit up local bulletin boards, community groups, or even online platforms that connect people who need help with people who can help.
Participate in focus groups
You can earn some quick cash by joining focus groups – and it's simpler than it sounds! Focus groups are like chatty sessions where you share your opinions and thoughts about products or services.
Companies want to know what real folks like you think, so they can improve their stuff and make it better for everyone!
Here's how it works: First, you gotta find legit focus groups. You can search online or check out local research companies.
They might need folks with specific backgrounds or interests, so keep an eye out for those that match you.
Here are some legit online focus group sites you can try:
User Interviews: $75 for your 30-minute time
Respondent.io: Upto $250 per research
FocusGroup.com: $70 to $250 per study
Probe Market Research: $50 to $500 per study depending on length and time
Mystery shopping
Mystery shopping can be a neat way to earn extra cash by evaluating stores and services.
Companies hire mystery shoppers to act like regular customers and then share their experiences afterward. It's a win-win! You get paid, and they get helpful feedback to improve their business.
You can sign up for these Mystery Shopping sites to get tasks:
BestMark: $7 to $21 hour
Market Force: $21 per hour on average
Secret Shopper: $10 to $25 per hour
Signature Worldwide: $10 per hour
IntelliShop: $5 to $19 per hour
Once you're in, they'll assign you "missions." You'll visit a store or a restaurant, or maybe even call a customer service line.
Pay attention to stuff like cleanliness, staff friendliness, and overall experience. Take some notes during or right after your visit, so you remember everything important.
Afterward, you'll fill out a report about your visit. Be honest and detailed, as your feedback matters! Submit your report to the mystery shopping company, and that's it!
Sometimes, they'll reimburse you for what you spent during the visit. Working a few hours can make you $100.
Become a virtual assistant
Becoming a Virtual Assistant (VA) is an excellent opportunity to earn money by providing administrative support to businesses and individuals from home.
As a VA, you'll handle tasks like managing emails, scheduling appointments, social media, and data entry. It's a flexible and rewarding job that lets you work with multiple clients simultaneously.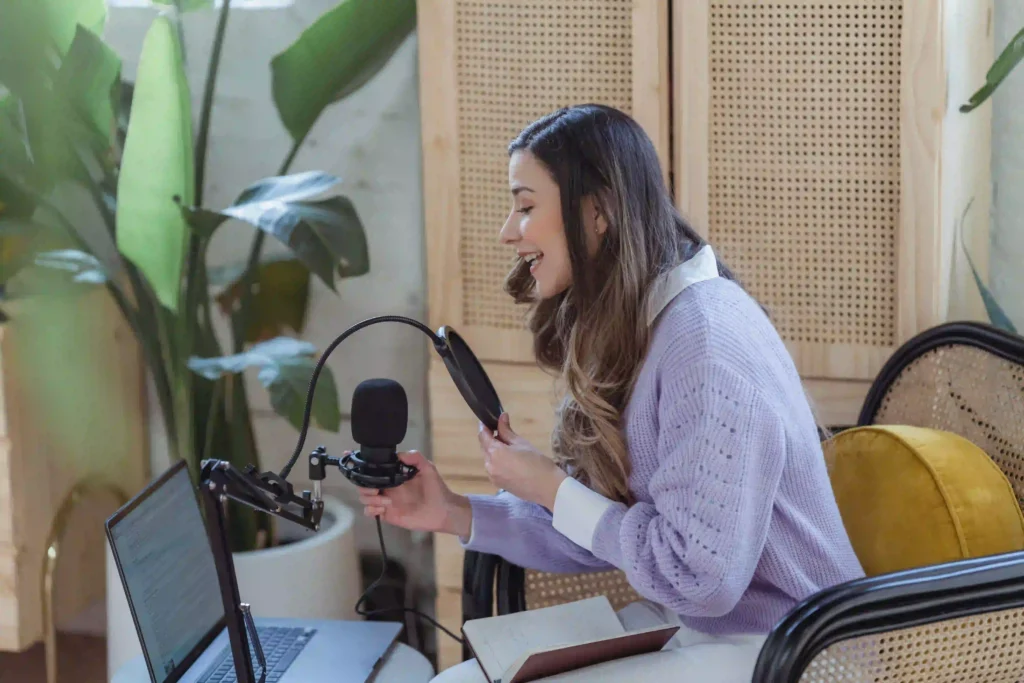 To begin, showcase your skills on platforms like Upwork, Freelancer, or Remote.co. Create a compelling profile that highlights your strengths and experience, and specify the services you offer.
Once you find a client, deliver top-quality work on time to build a strong reputation and get more referrals.
Being a VA offers growth potential – you can specialize in specific industries or tasks for higher-paying opportunities.
If you're organized, reliable, and good at multitasking, consider becoming a Virtual Assistant to earn $100 quickly while supporting others' businesses.
My Experience on Making $100 Quickly
I remember that day when I was determined to make $100 fast at the age of 18. With a tight budget and bills piling up, I needed a quick solution.
So, I scoured the internet for ideas and decided to combine my skills in graphic design with an online gig platform Fiverr.
Initially, my main challenge was standing out among the fierce competition. Hundreds of designers flooded the platform, making it tough to catch a client's eye.
I had to figure out a way to showcase my creativity uniquely. I decided to create eye-catching samples that showcased my versatility. I offer a 100% money-back guarantee if the client doesn't like my work. That made my profile more appealing, and within days, I landed my first gig.
But the problems didn't end there. Time management became a struggle as I tried to balance my college, personal life, and freelancing. The pressure to deliver quality work within tight deadlines was intense. It felt like juggling too many balls at once.
To overcome this, I adopted a strict schedule. I allocated specific hours each day to focus solely on freelancing. I also set realistic deadlines for each project, ensuring I wouldn't overcommit. It wasn't easy, but discipline was the key.
As I continued taking on more projects, I reached my $100 target within 2 weeks. The feeling of accomplishment was incredible. Not only did I manage to earn extra income, but I also gained valuable experience and a growing portfolio.
The best advice I can give to readers is this: Don't be afraid to start small. When you're in need of fast cash, every dollar counts. Identify your skills and strengths, then leverage online or offline platforms to showcase and offer your services.
Be proactive in communicating with your clients, set realistic goals, and manage your time wisely. Most importantly, don't be discouraged by initial setbacks; keep pushing forward, and success will follow.
Final Thoughts
In conclusion, there are numerous proven ways to make $100 fast, both online and offline. With the 17 proven methods mentioned in this article, you can easily find the right one for you to make the extra money you need.
Don't let an unexpected expense or special purchase get in the way of what you need or want – take action and make $100 fast with one of these great options!
FAQS On How To Make $100 Fast